18:
We've always coveted the iconic Hudson Bay Multistripe Point Blanket (made of 100% Canadian wool), but it wasn't until recently that we realized they sell a slew of other home items, many surprisingly inexpensive. Our favorites, $40 and below.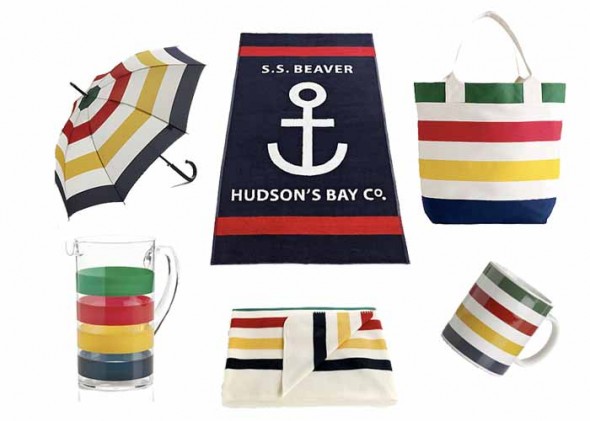 Brightly banded and topped with a walking stick point, you'll never confuse this umbrella for someone else's at the umbrella stand. $35.
A set of these mugs makes an easy gift for that neighbor or colleague you don't know all that well (but are invited to something for). $7.00 each.
Finally: a towel that quite literally lets you drop anchor at the beach. Be prepared to take some flack from your friends for the S.S. Beaver part, though. $27.99.
You can't beat this crisp, adorably-striped tote bag for just 10 bucks.
The real-deal Multistripe Point Blanket will set you back at least $275. This fleece lookalike, however, is just $40 and probably a lot more snuggly.
This pitcher looks like it could turn ho-hum tap water into something that trickled down a pristine mountainside. $11.99.
[ad#ad-5]