03:
By Alla and Dolly F.
Photos by Dolly F.
With Art Basel Miami on the horizon, we are fondly looking back at our favorite moments at the 20th anniversary edition from last December. Can't wait to see what this year's fair has in store! Get your tickets here…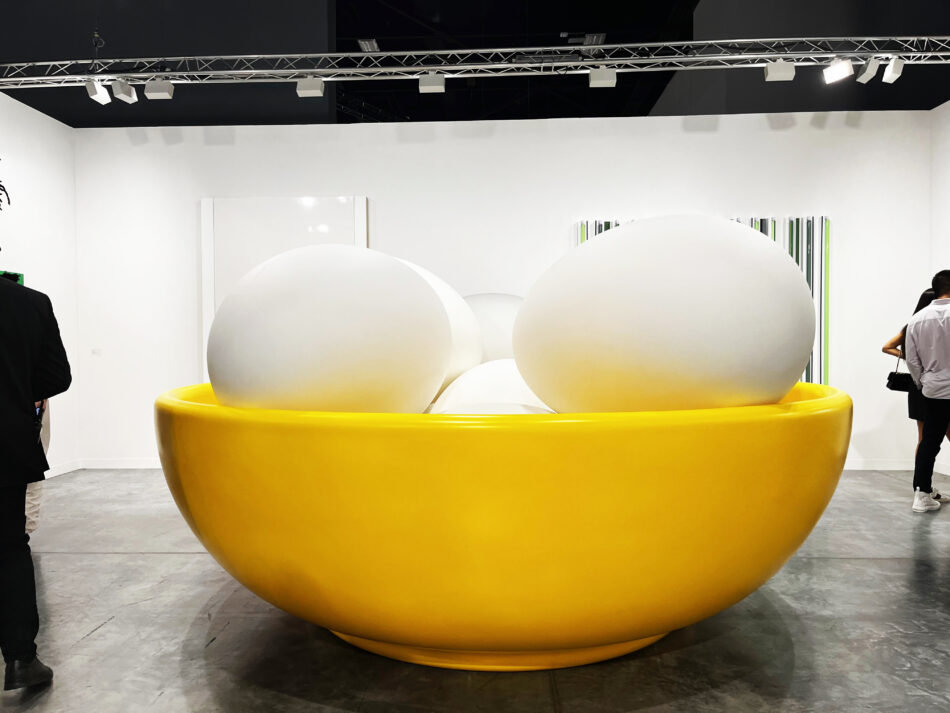 Jeff Koons, Bowl With Eggs, (1994-2009) at White Cube. What else can we say? It's a stunningly giant bowl of eggs, and we have to admit we didn't know this was a Jeff Koons piece.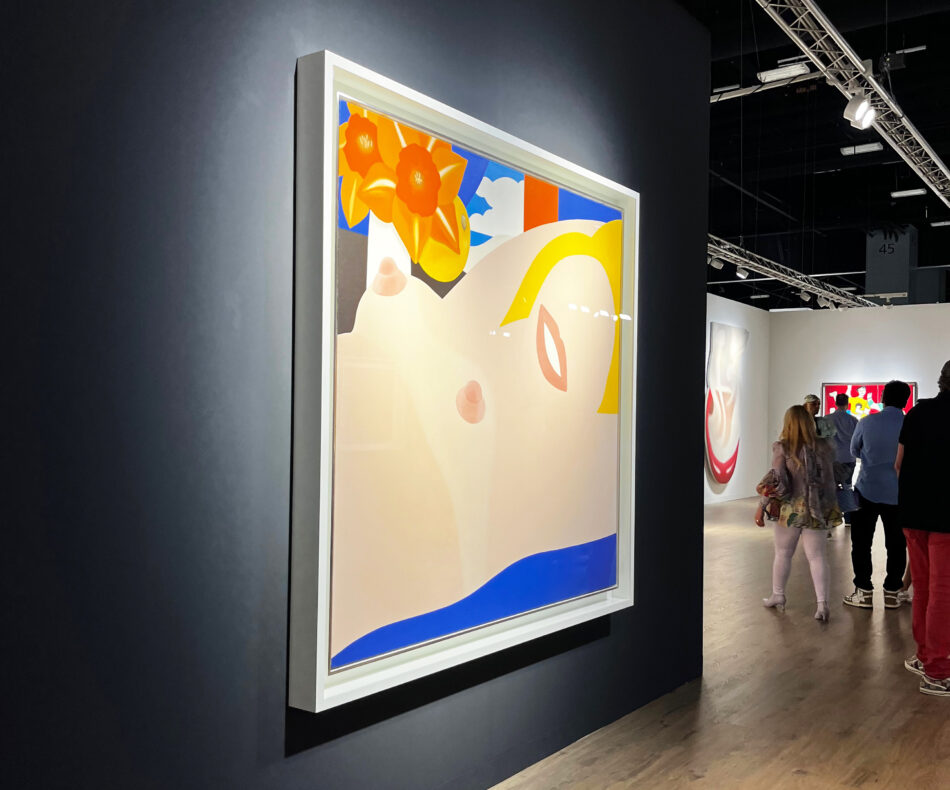 Tom Wesselmann's work is simultaneously vintage and modern, it will never feel outdated, and is always a thrill to see over and over again.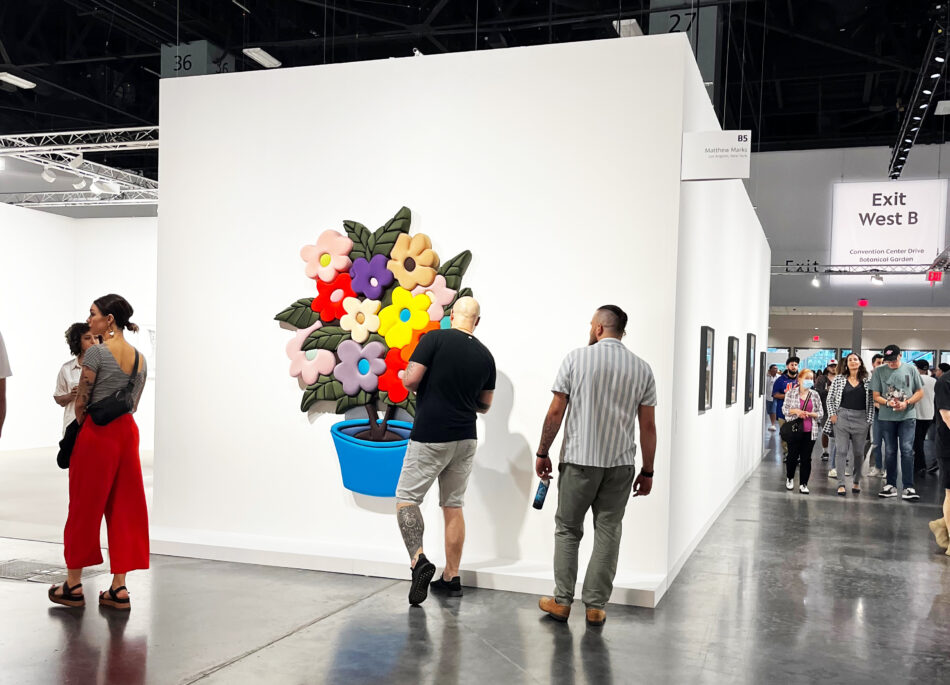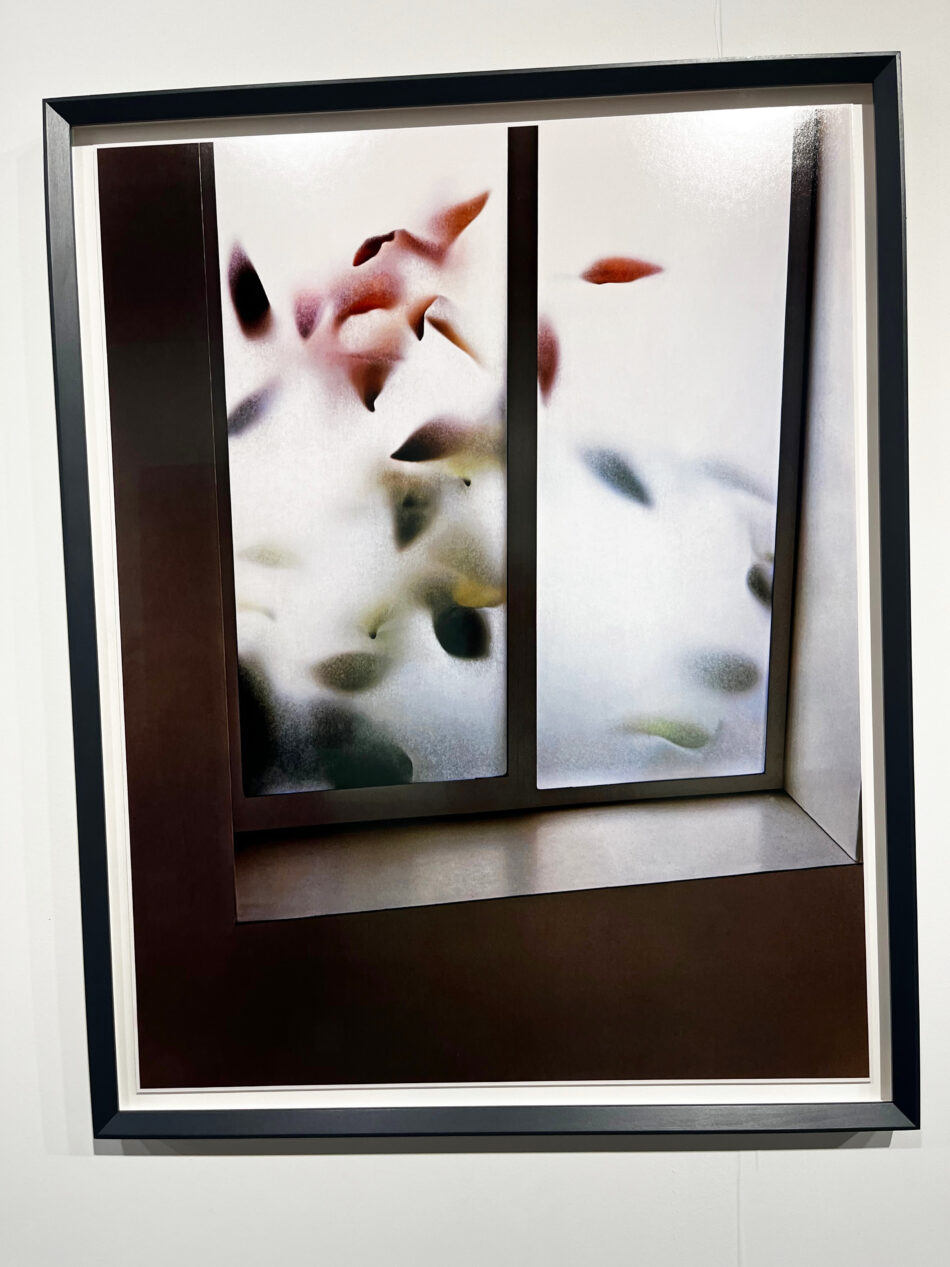 A breathtaking photo by Thomas Demand. It's one we've never seen before, and it was a thrill to discover.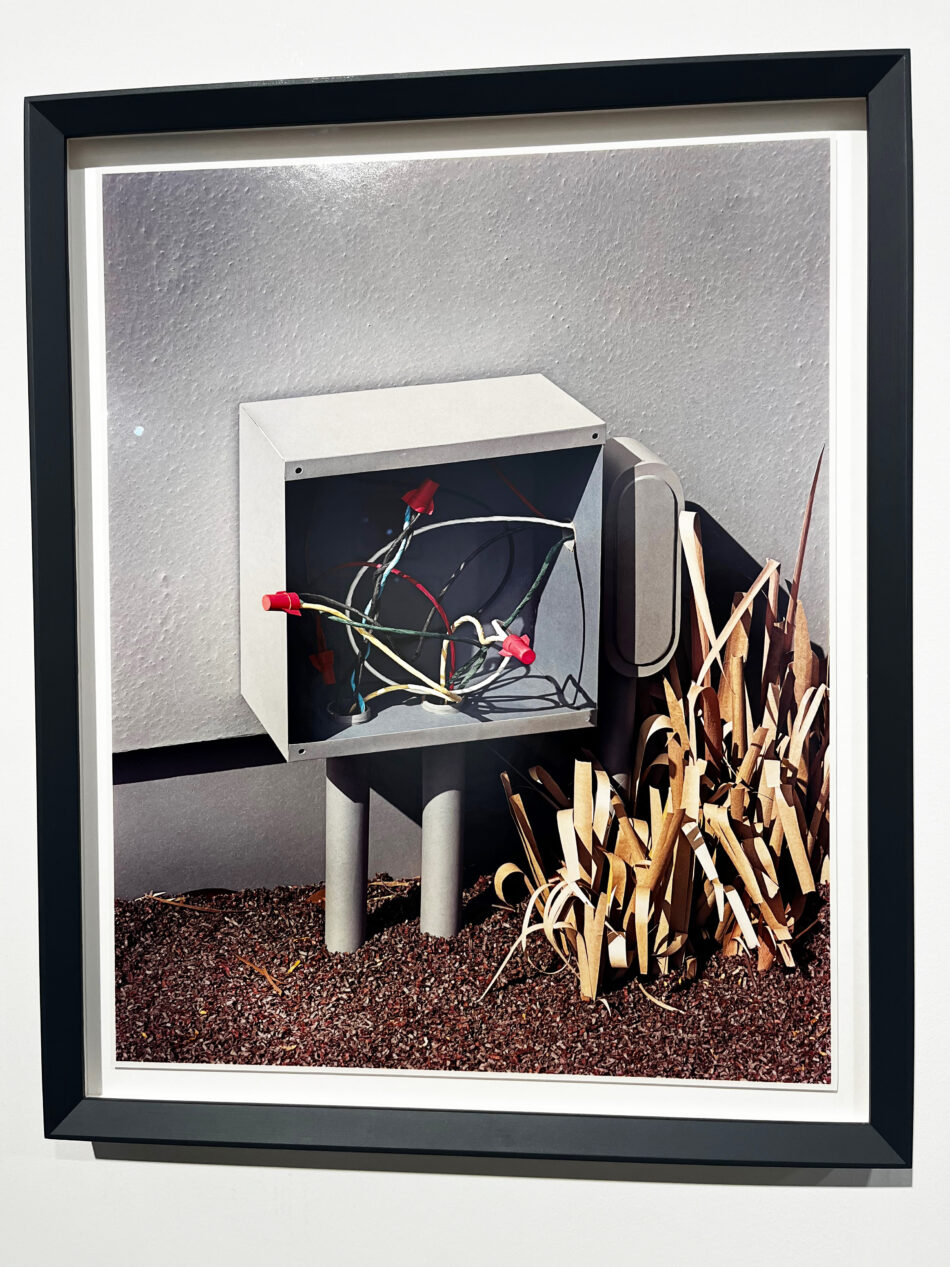 Another masterpiece by Thomas Demand, a brilliant photographer whose work urges you to look closely. Things aren't always what they seem.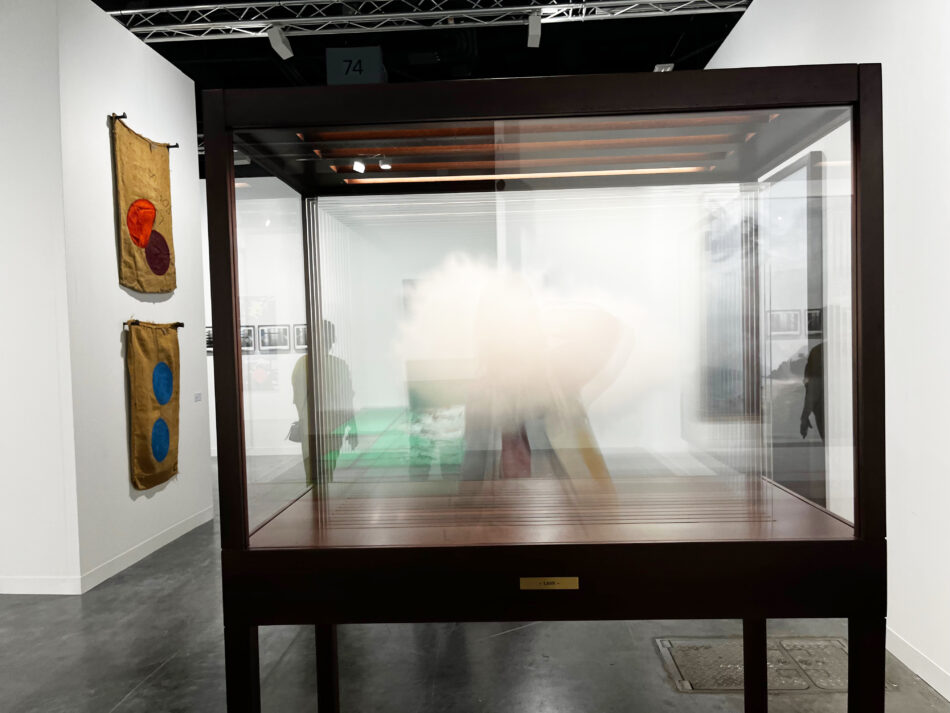 Difficult to get this one across in a photo, a beautiful floating cloud constructed of many layers of glass.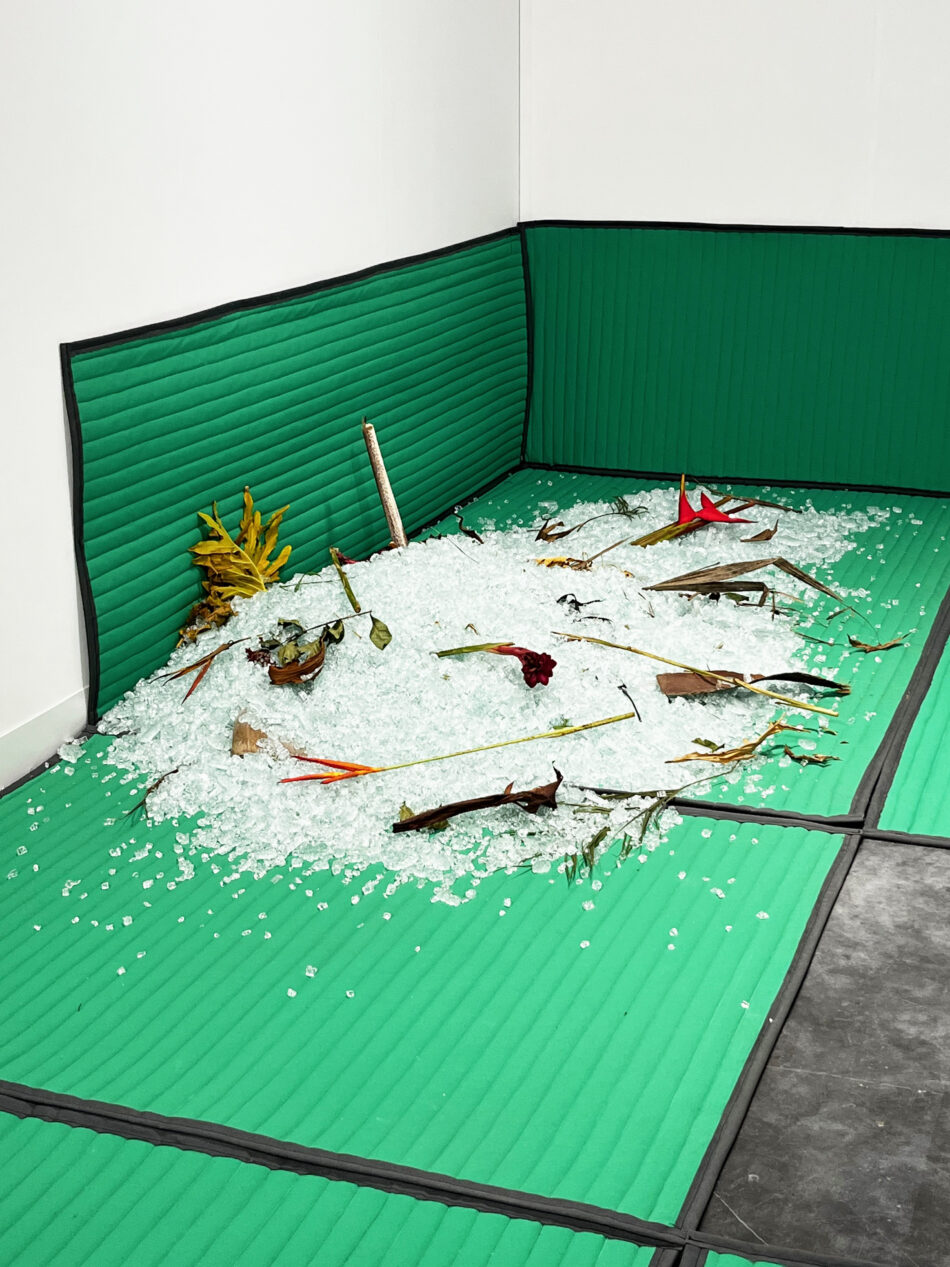 Sorry, we just didn't "get it".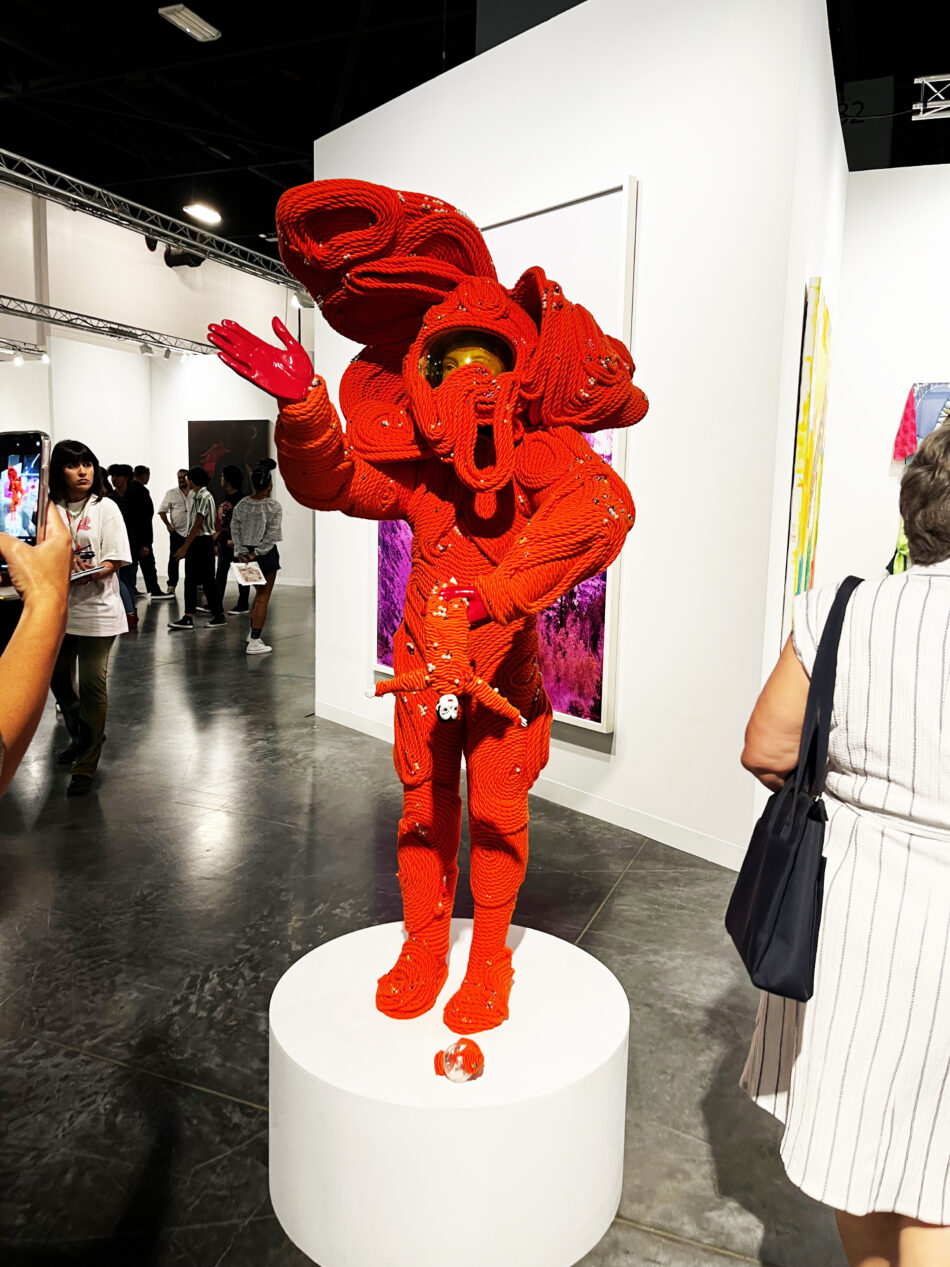 Lovely sculpture of a spacegirl.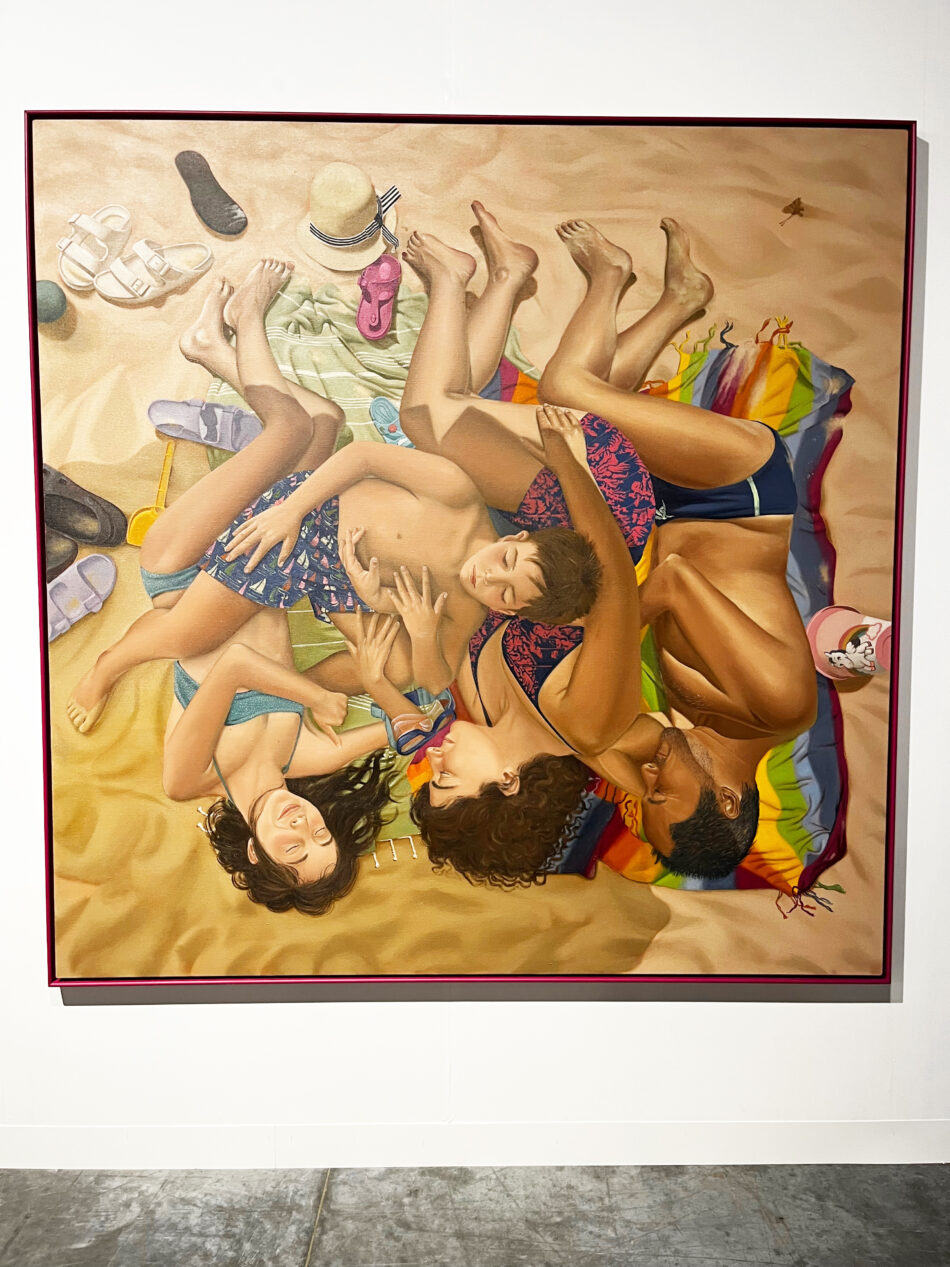 We enjoyed this modern painting of a bird's eye view of a family on the beach.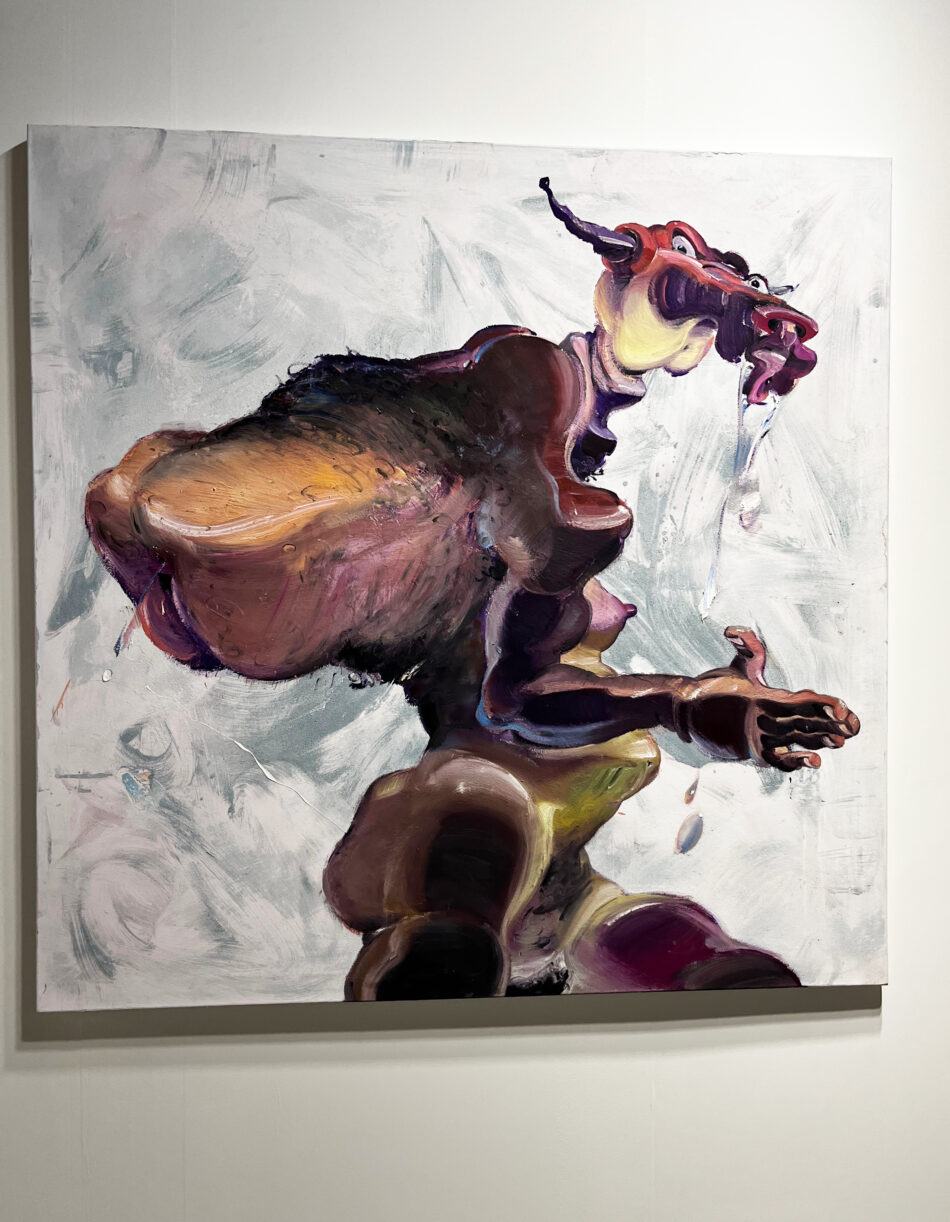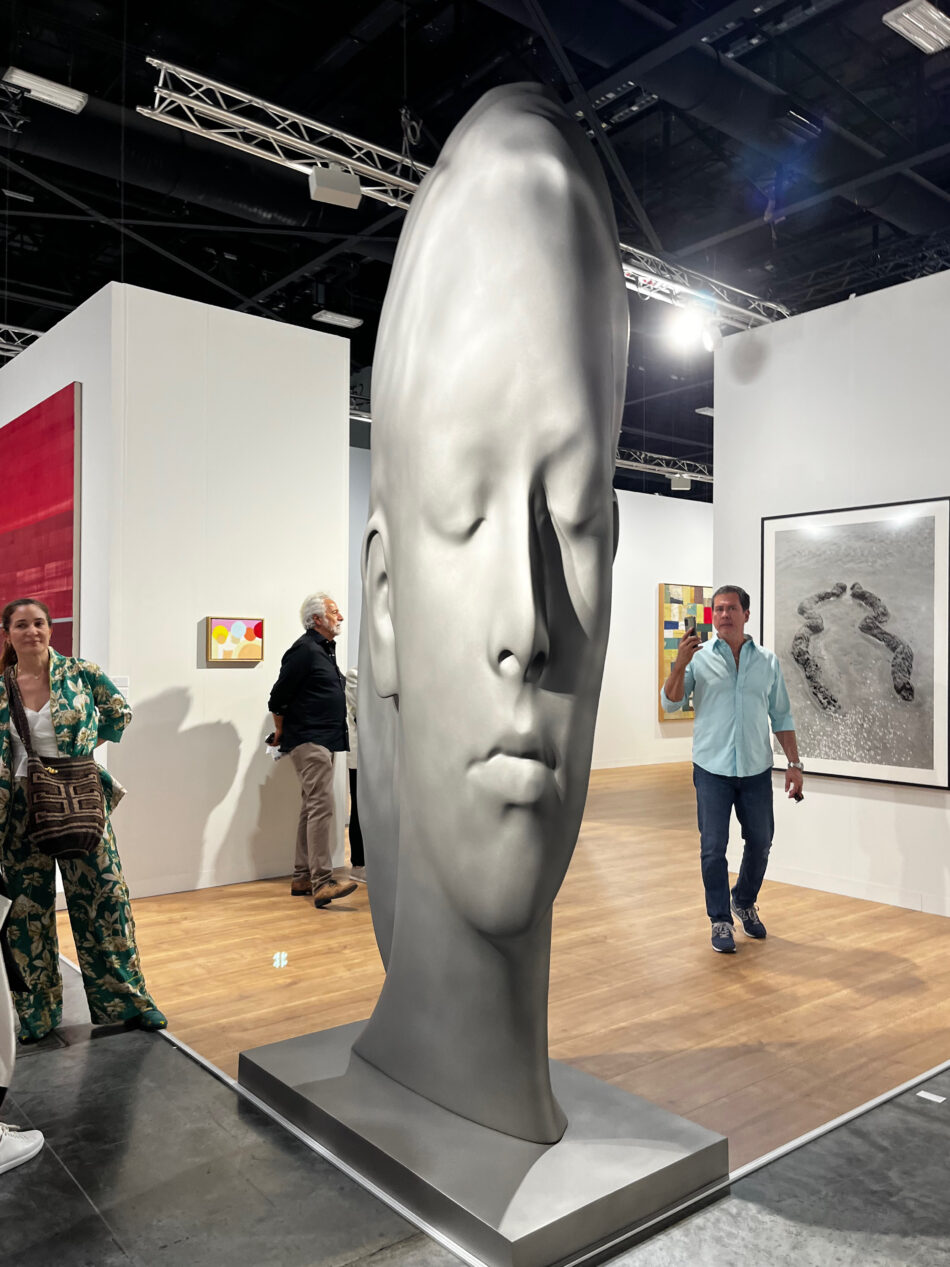 The last time we saw one of these Jaume Plensa sculptures was in Madison Square Park in NYC in 2011, and it was just as thrilling to see it again in an entirely different setting.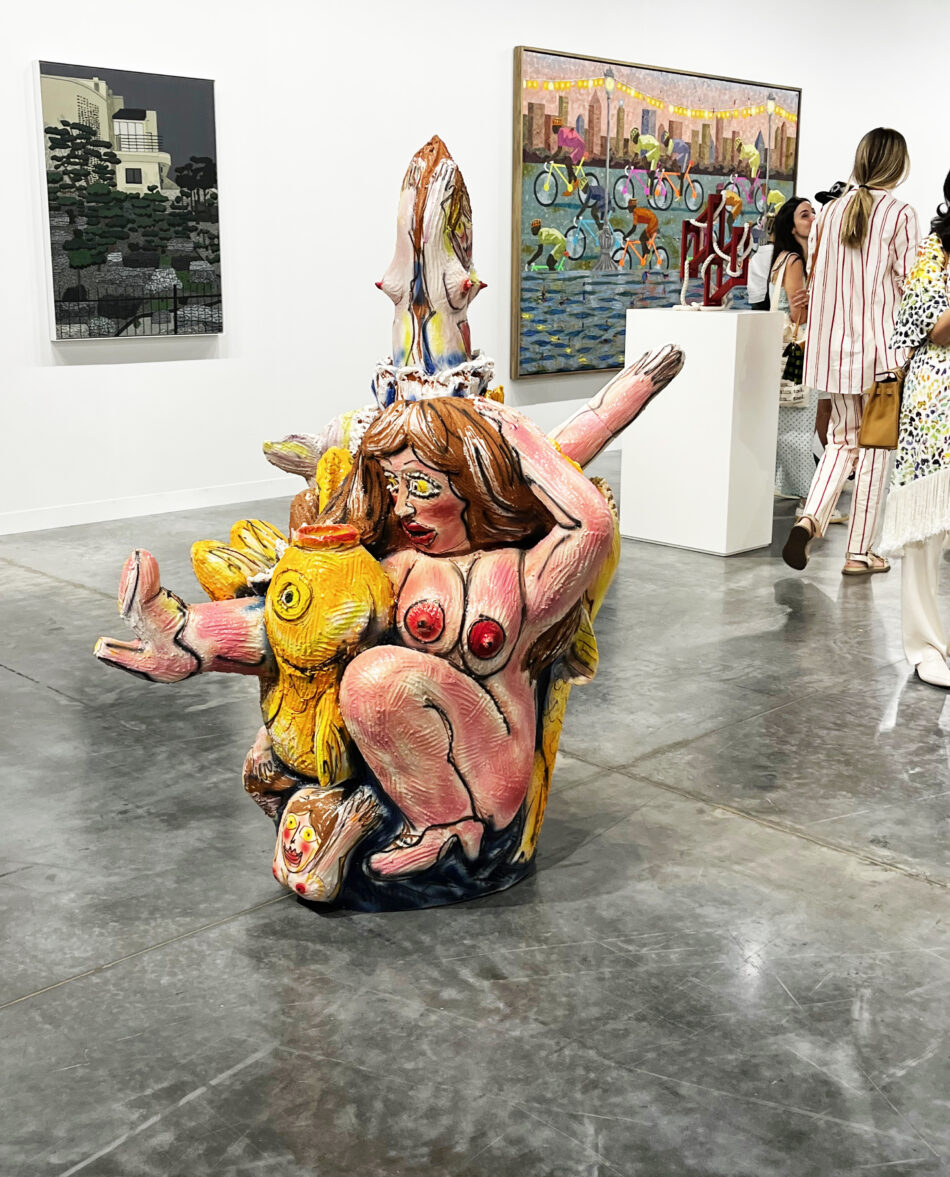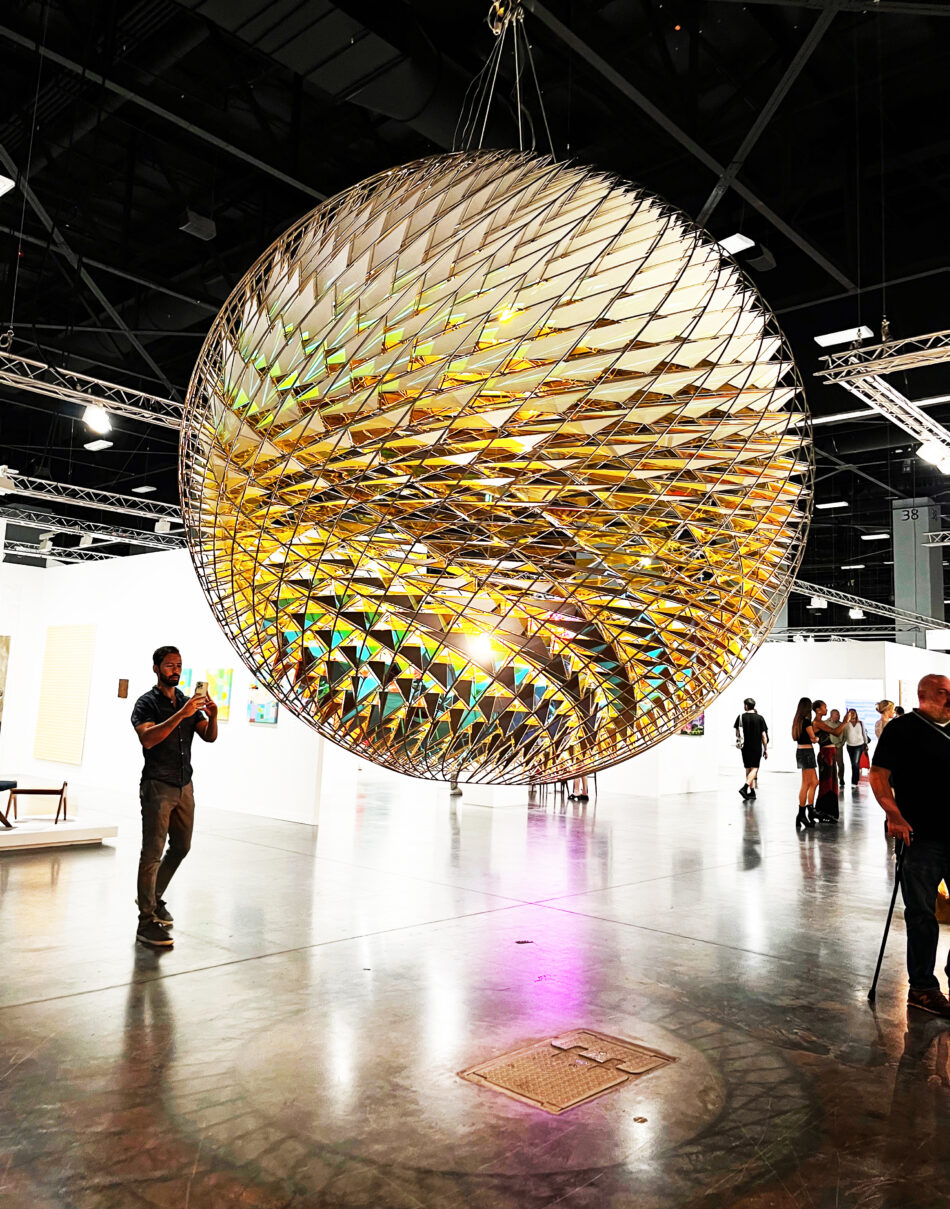 Stunning chandelier built for a palace.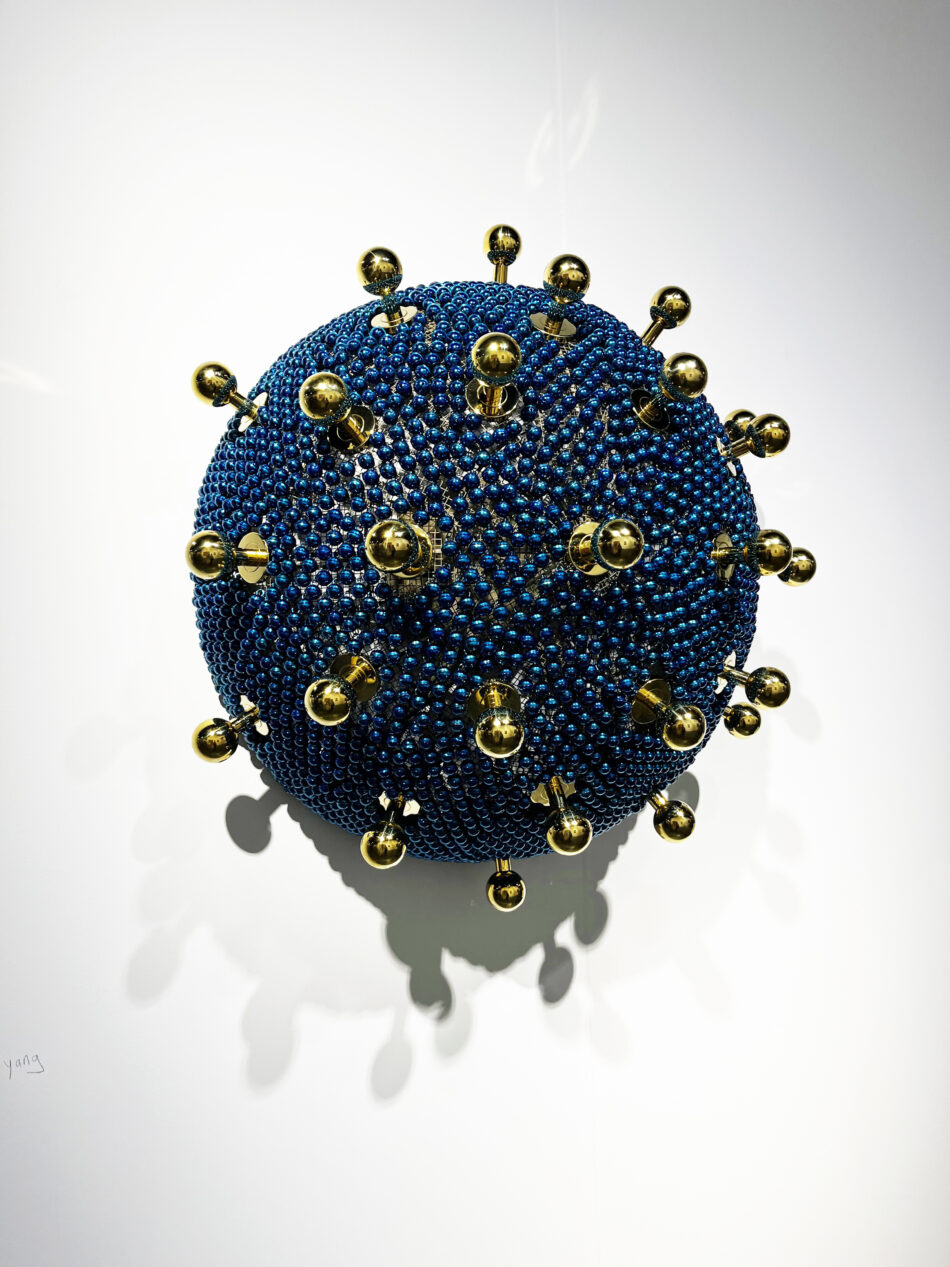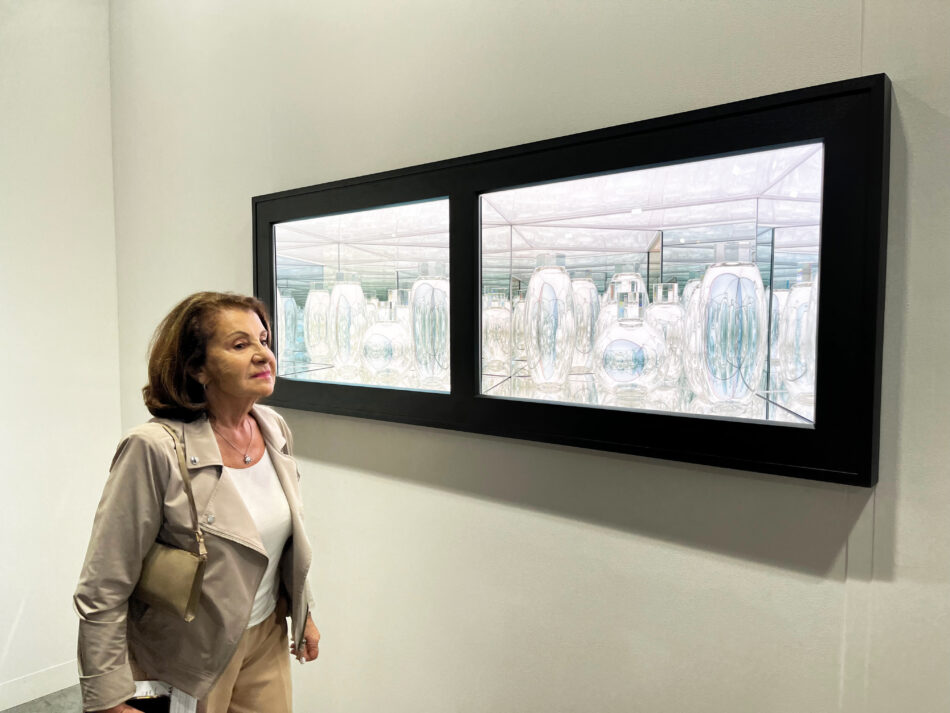 How much more infinity art can we take? The answer is infinity.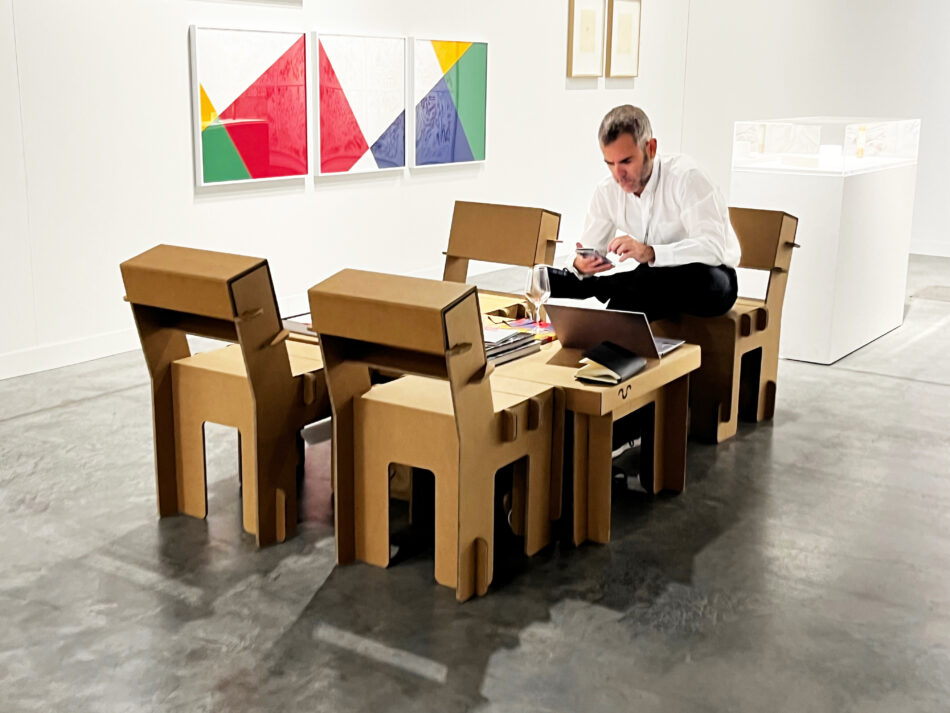 We always look out for the funky gallery furniture, like this cardboard table and chairs set.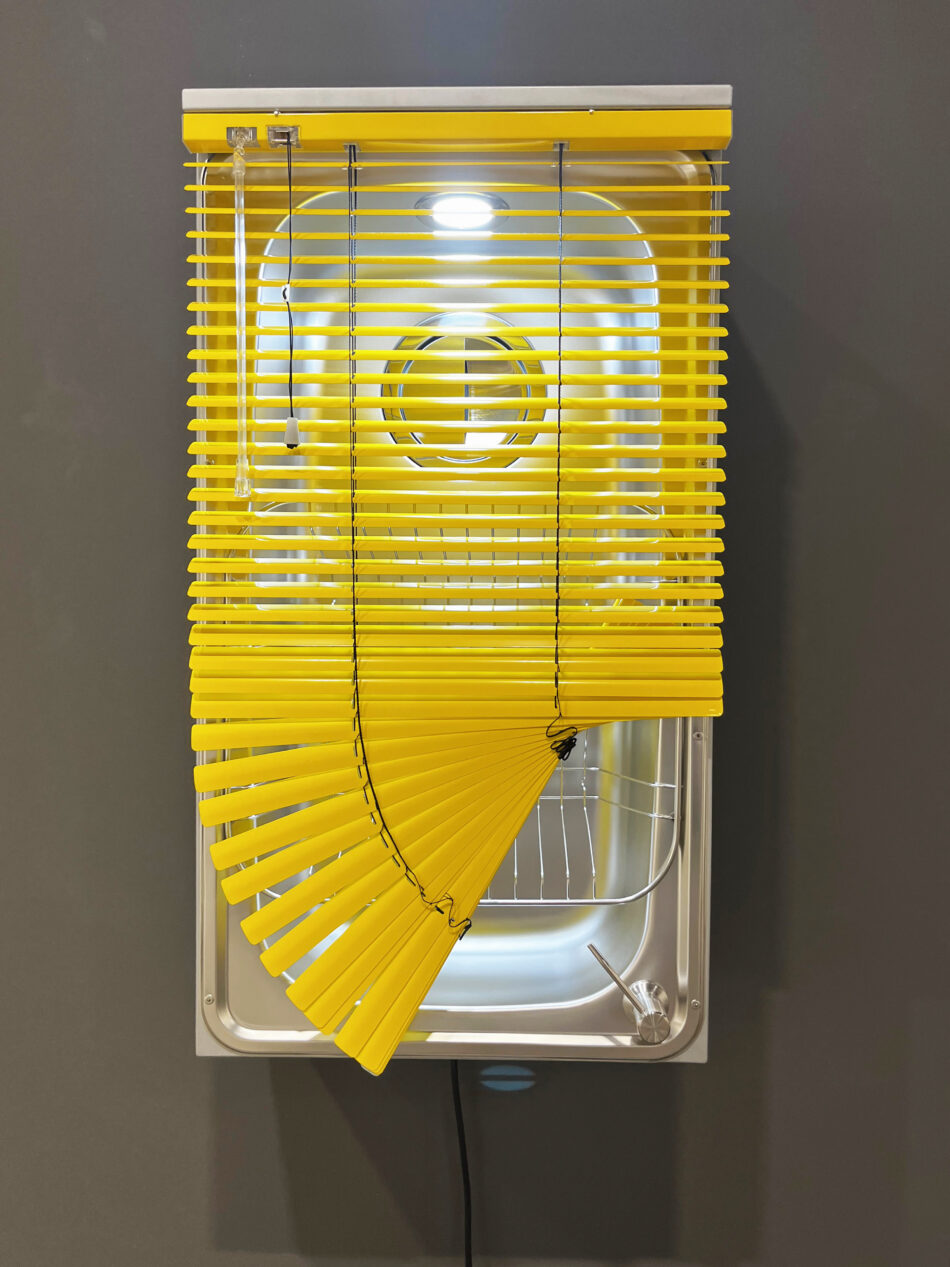 Haegue Yang Twelve Pyeongchang-gil Moisture – #2 HY24018, 2022 (at Kukje Gallery). This piece was a standout and stopped us in our tracks.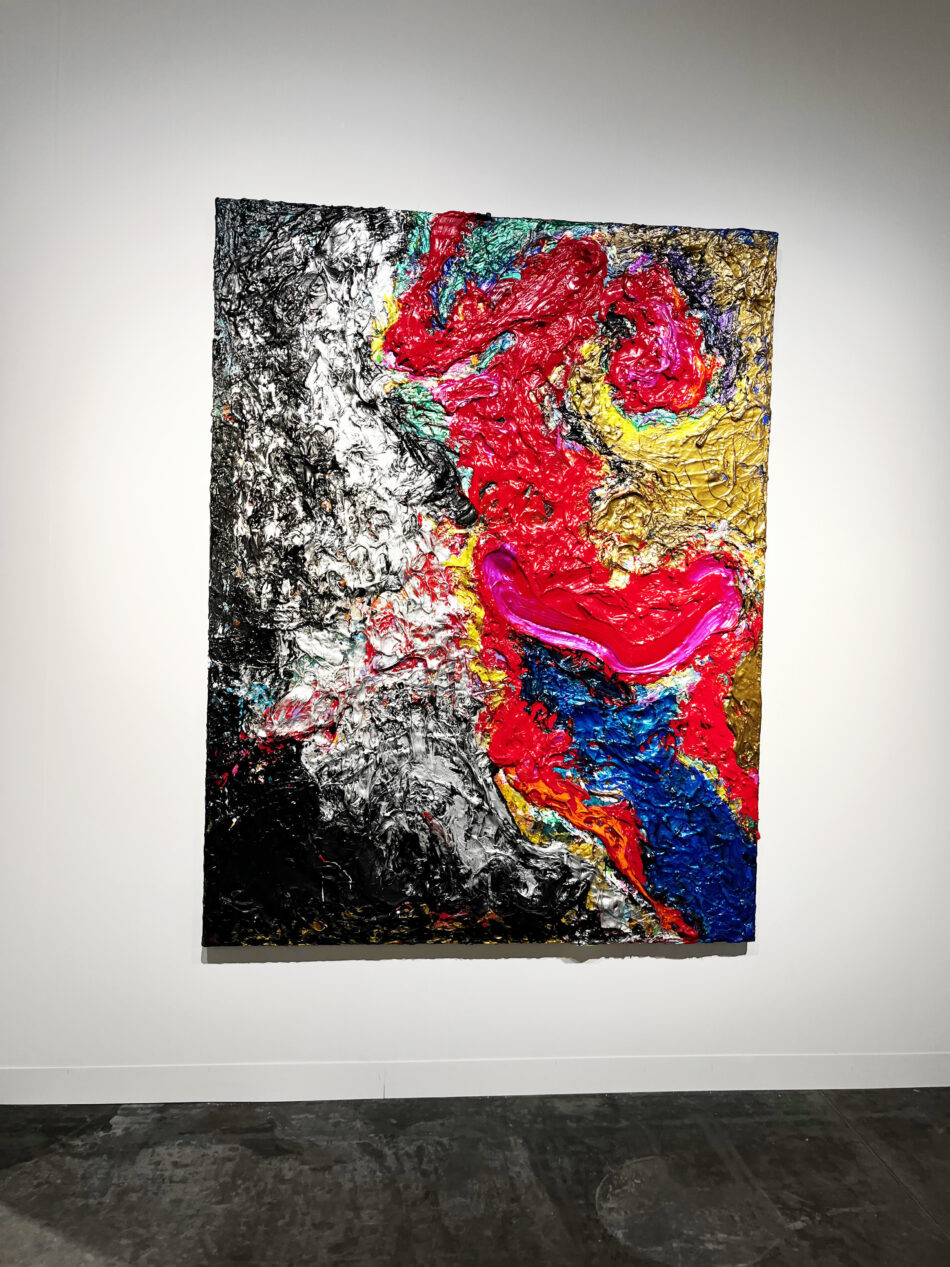 Sylvia Snowden "Shell, Age 17" 2011 Acrylic on Canvas. At Franklin Parras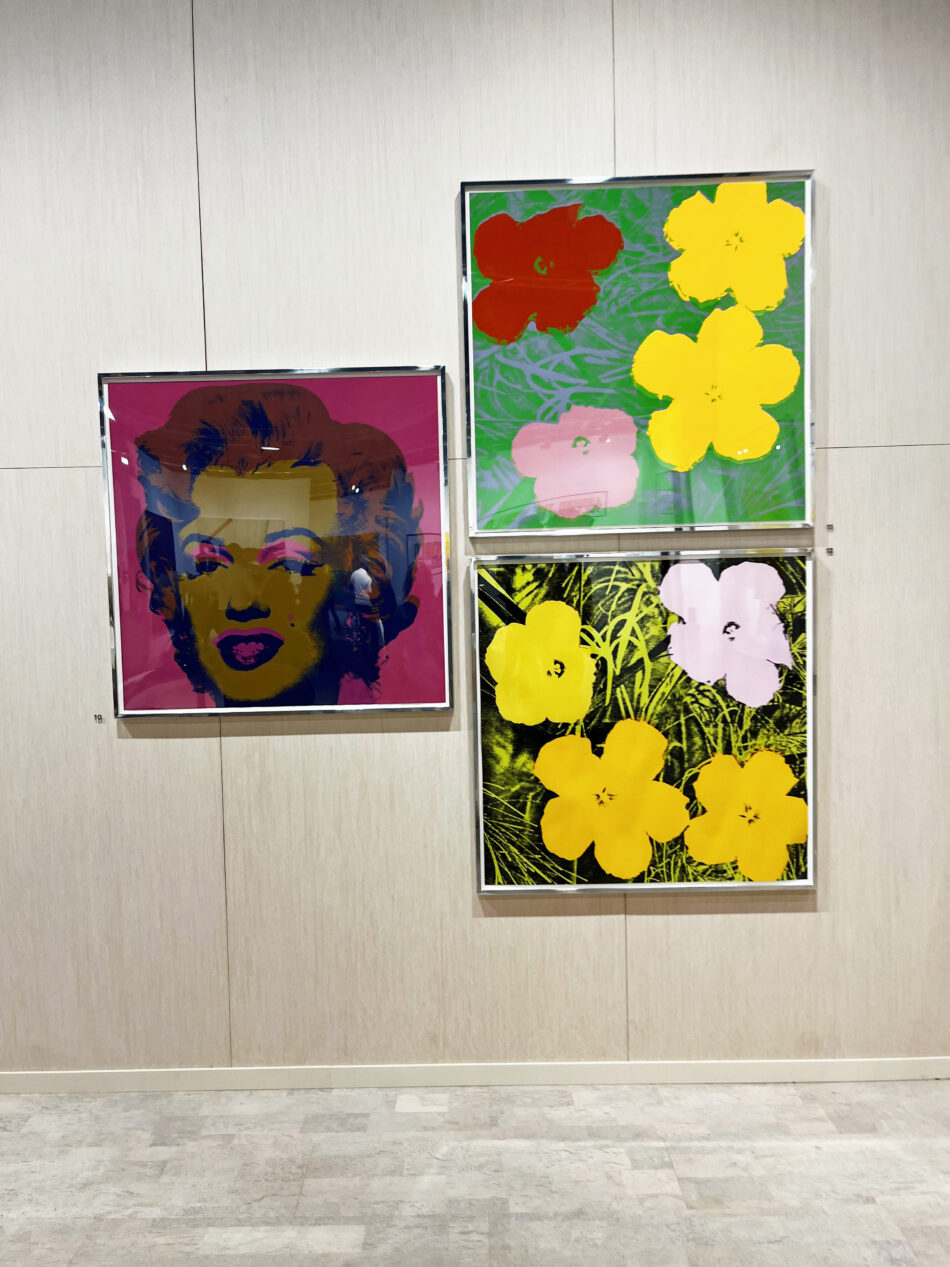 It's not Art Basel without at least a couple of Warhols, which never gets old. We loved the presentation here.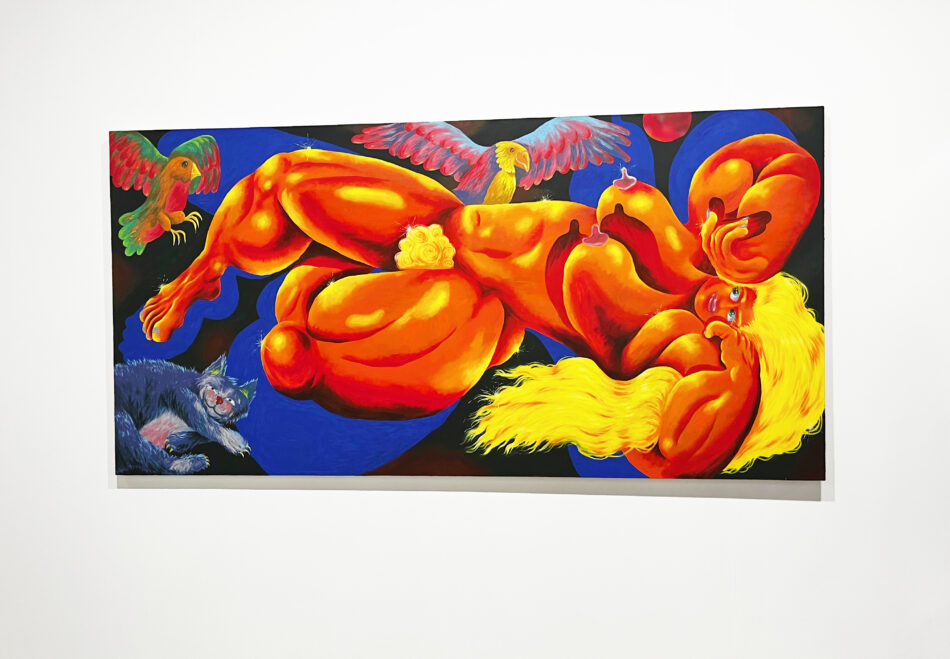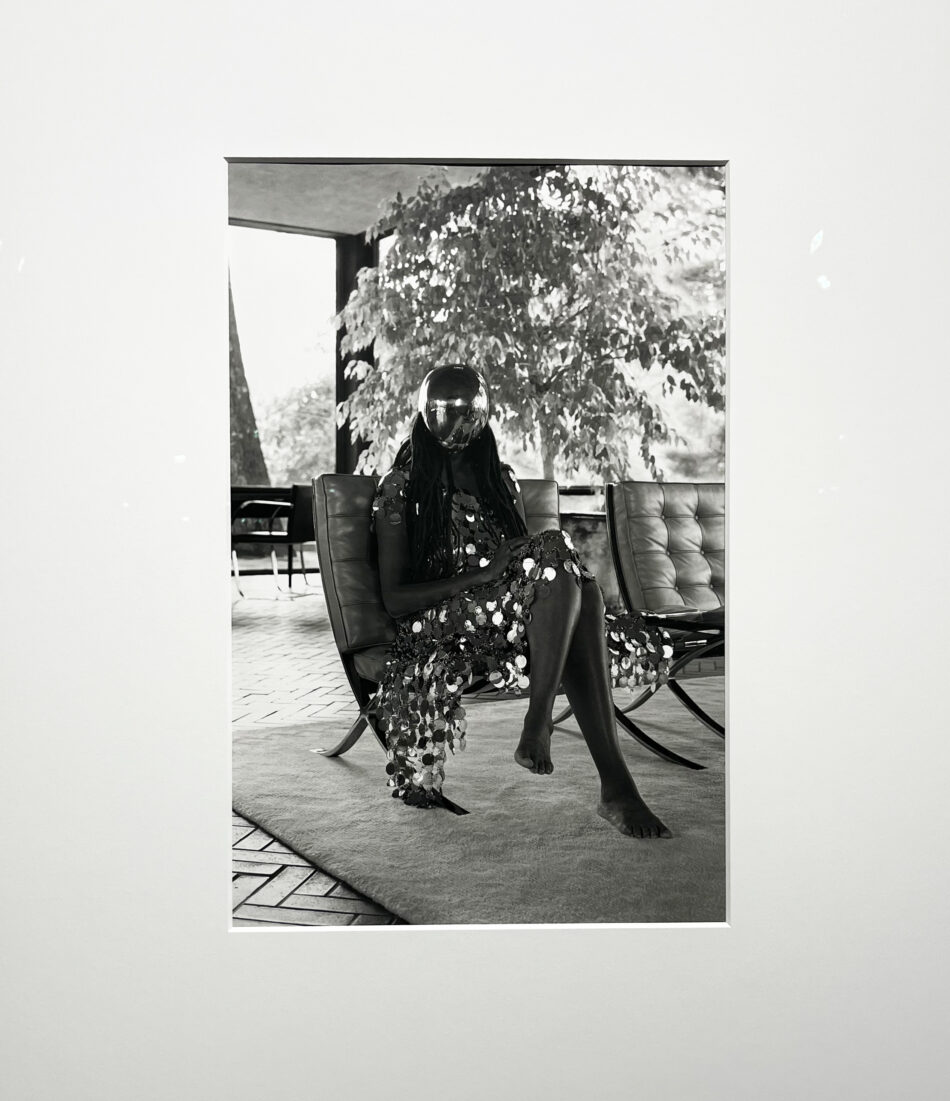 David Hartt "Olimpia, 2022" at David Nolan Gallery. Photography is sadly not abundant here, but this was a new exciting find.
Excellent people watching is another bonus.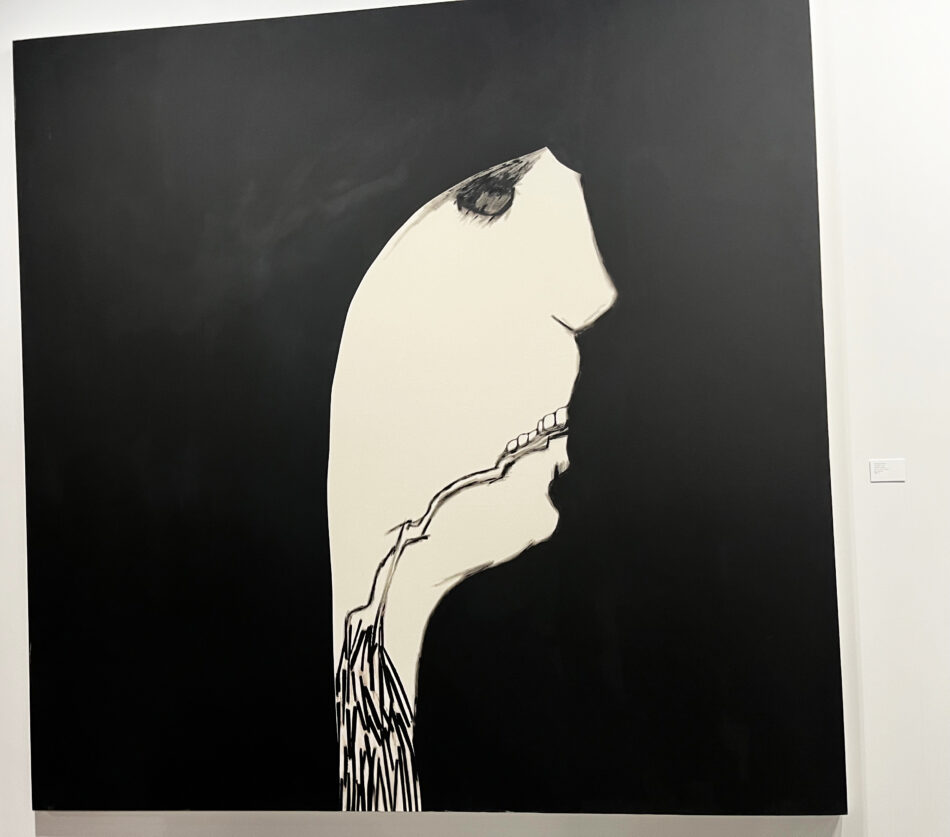 Not sure if this is supposed to be Alice Cooper? But it sure looks like it!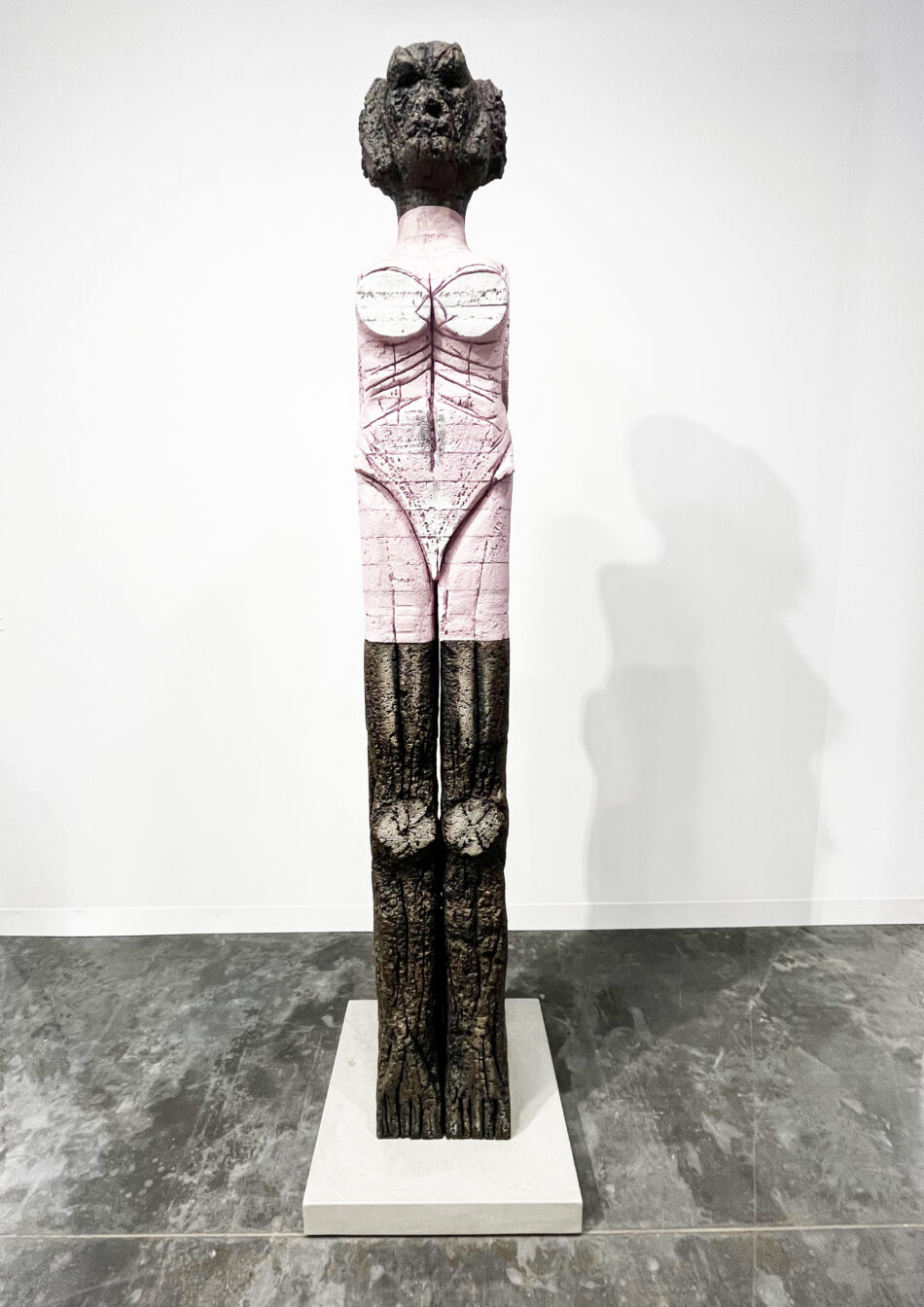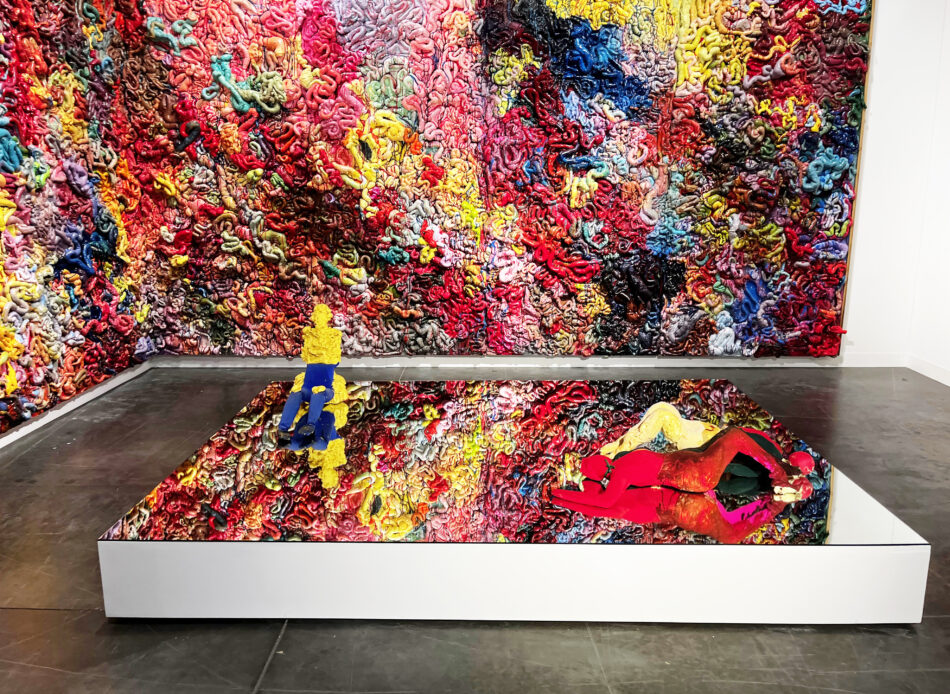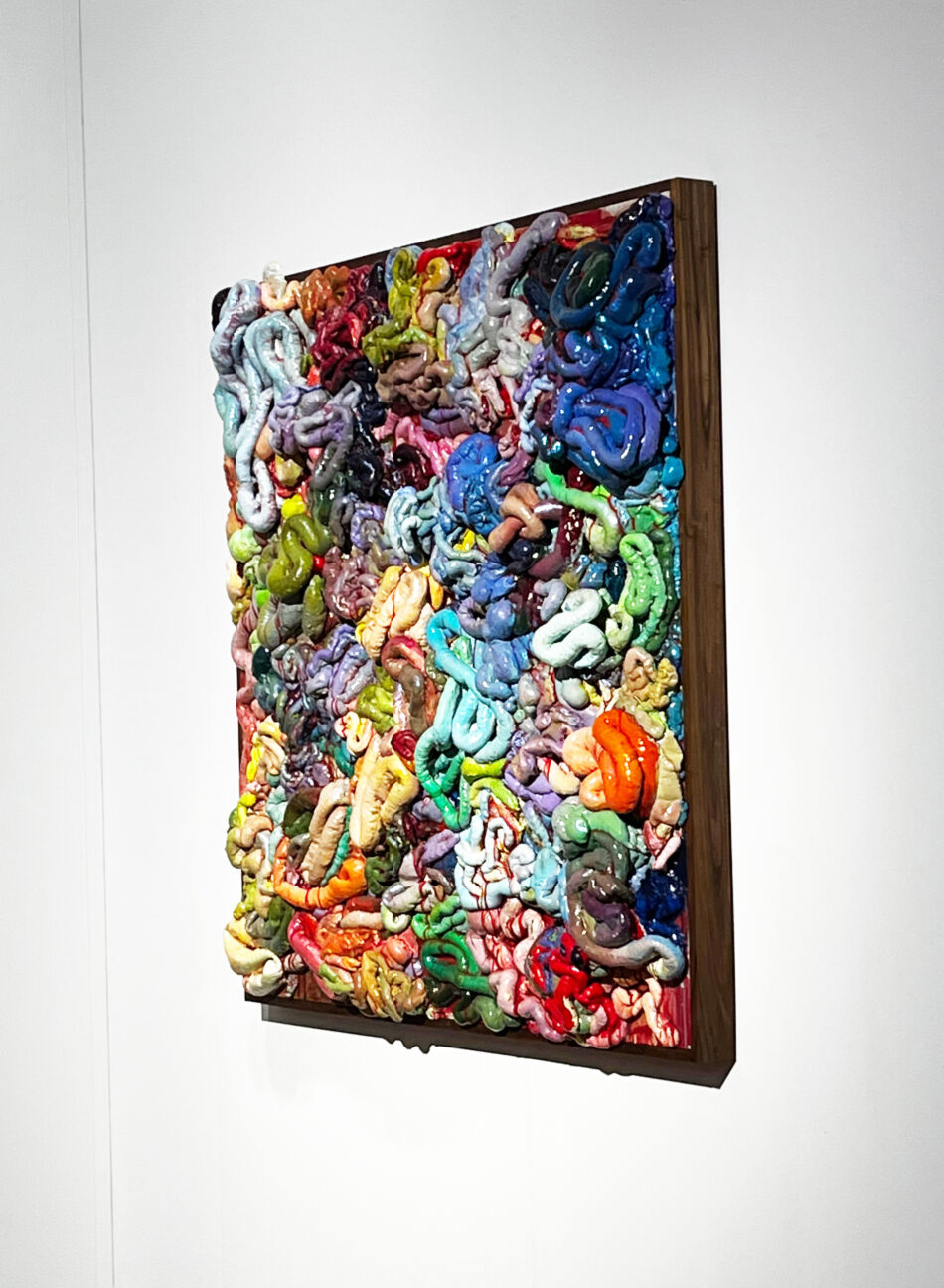 What's not to like here?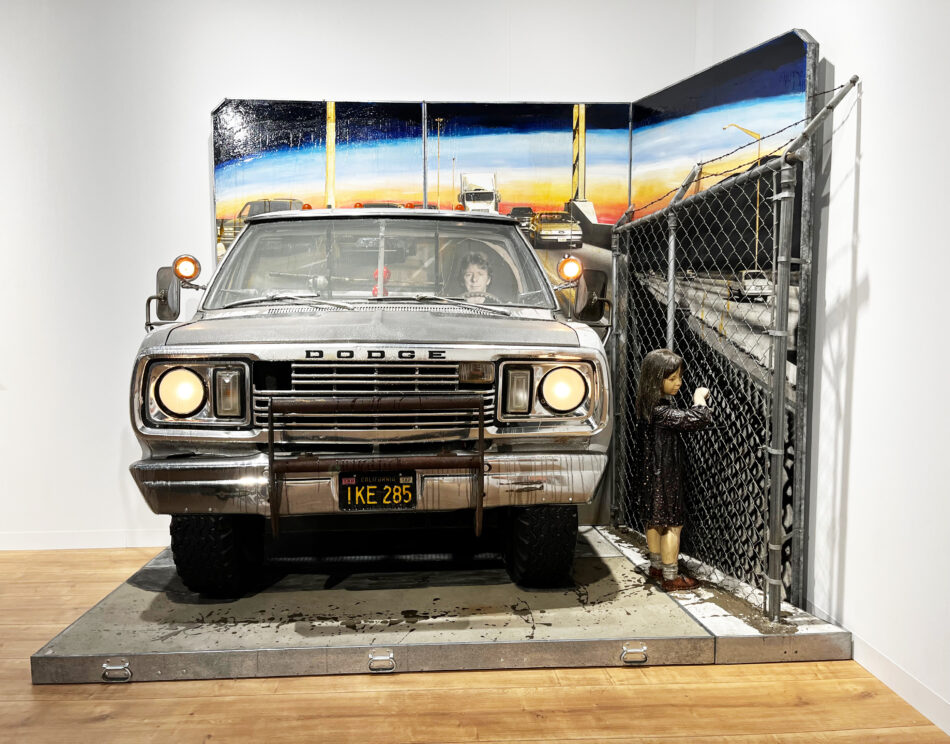 Edward and Nancy Kienholz "Americans" at TEMPLON left us speechless. It's a piece you can spend some time with.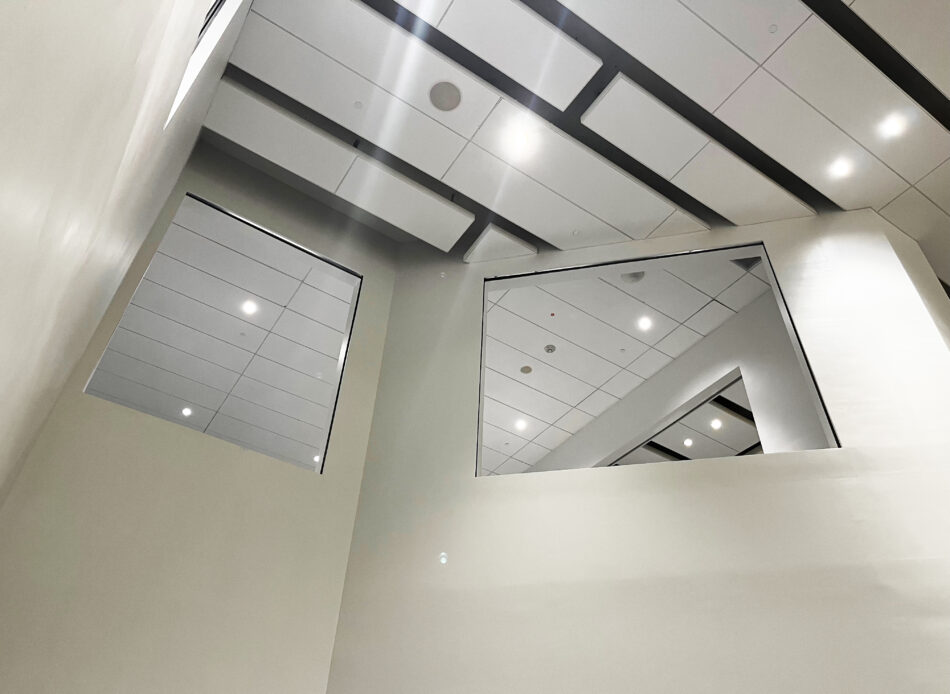 The view upstairs while waiting for our ride. After a good art fair, even the most mundane surfaces start to look like art.