08:
Using trunks as home decor is a clever way to add style while concealing your stuff. These can be moved around and are often seen used as a coffee or bedside table, or placed by an entry way. Some examples and where to find them below…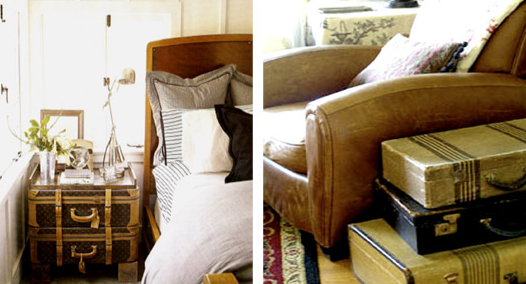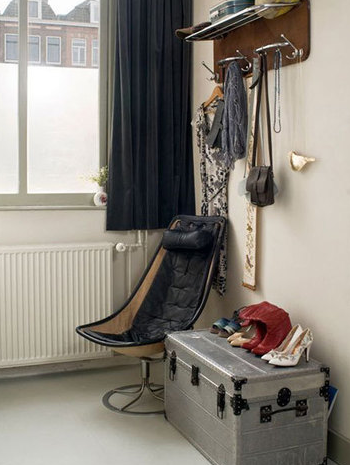 Images: Decorpad, Design*Sponge, House Beautiful, Bloesem

This Cedar Trunk from Trunks Depot is a truly unique find, yet versatile enough to stand in any room.

These Veneto Suitcases from ZGallerie would go nicely with modern decor.
The Quilted Vinyl Trunk from Cedarchests.com has a really nice vintage feel to it.
Another vintage style set of trunks gives off that old world appeal.
[ad#ad-2]
Pottery Barn makes a no-frills country style wicker chest…
You can't go wrong with this classic from Ikea. Excellent as a bedside hamper, line with fabric to conceal what's inside.
[ad#ad-3]