29:
Sleep No More is a totally unique immersive experience from Punchdrunk that redefines–and expands the boundaries of–"theater." It's a multisensory delight that will leave you feeling like a different person than when you first stepped into the McKittrick Hotel, where it all takes place.
For those who have experienced the artistic genius and went coo coo for the production design, this post is for you. For those who haven't, get tickets here and thank us later.
With over 100 meticulously staged, dreamlike rooms to choose from (which are meant for viewers to walk through and experience, mind you), we decided that doing a Get The Look feature for one room wouldn't be enough. So here is our first installment, the Sleep No More Living Room. If you haven't seen the show, check out extensive interior photos from Scouting NY. Listen and watch the excellent audio slideshow from the New York Times. Below, some professional stills to give you a feel for the space.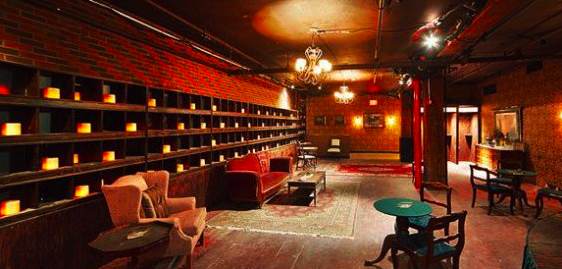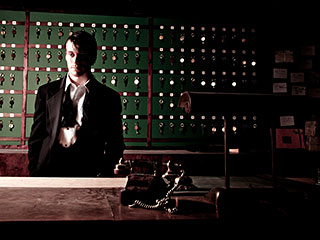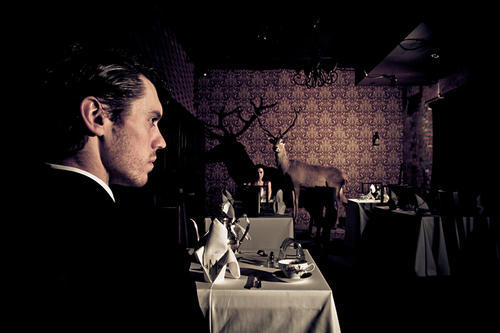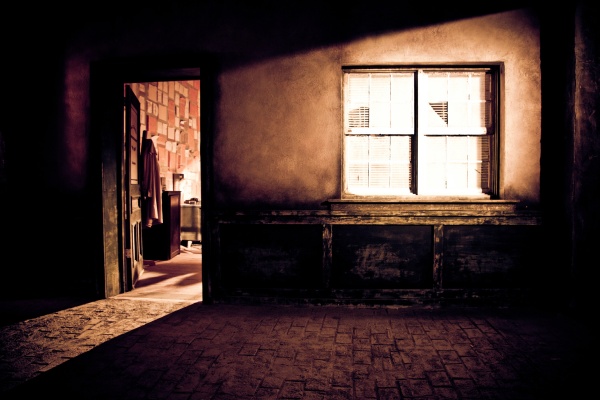 So what's the secret to achieving a Sleep No More inspired room? Dark lighting and a motherload of vintage accessories. Any old wooden furniture will do. Scouring flea and antique markets for the best deals might be your best (and most affordable) bet for achieving a Sleep No More-ified apartment, but we make it easy for you with our online finds.
Cover your walls with vintage-inspired floral wallpaper for instant drama. (more damask wallpaper at Home Depot)
[ad#ad-3]
For floors, a decent Persian rug will do the trick. IKEA carries good quality versions at the lowest prices.
 This interesting loveseat from Overstock is a nice budget-friendly option.
Add a couple of side chairs. Live in a studio? Scrap the loveseat idea and consider using several chairs with a side table or two as your main seating. Overstock has an excellent selection of fancy chairs for under $150 a pop.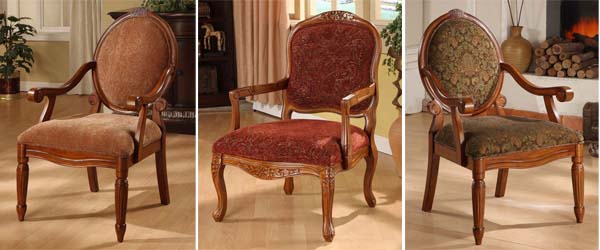 Here's a no-nonsense side table for ya. These don't need to be fancy…
…especially when covered with a chantilly lace table topper. Instantly add a "touch of class" to any cruddy table. From Touchofclass.com.
Vintage apothecary bottles seem to be in high demand these days. Here is a collection starting at $9.95 on eBay. (Search terms: vintage or antique apothecary, pharmacy, chemist, and amber bottles)
For wall art, simply tack on vintage findings wherever you see fit. Ephemera Obscura on Etsy has an excellent collection of curated single photographs, or "splurge" for the photo lot like this one from Vintage Warehouse, also on Etsy.
This vintage black rotary phone is a striking display piece. Snag one up before the few that remain end up behind glass in the MOMA design collection.
You don't need a thousand keys to appreciate this vintage hotel key rack…
…these brass keyring tags are crucial to complete the look.
It's all about the low lighting. We're partial to the lighting supplies from BlueMoon Lights and junkyard lights on Etsy. Whatever you do, avoid the standard apartment overhead lighting at all costs!
If you're gonna splurge, splurge on the taxidermy props. Here is a quality specimen from our new favorite store, Evolution. Although a bit pricey, it's on the cheaper end of the taxidermy spectrum.
If you saw the show, we'd love to hear about your experience. Stay tuned for other Get The Look rooms, coming soon!
[ad#ad-5]