02:
Live in a small space and looking for a desk? Consider the console! Below, photos of the console in action. Add a stylish chair or bench (avoid The Office Chair) and you're in business.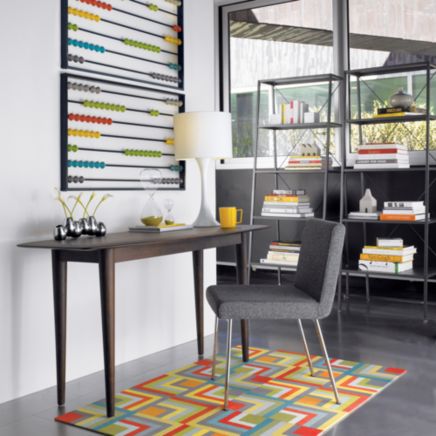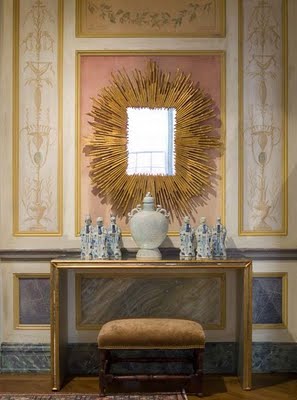 These beauties are substantial enough to get your work done, yet slim enough to fit in hallways, nooks, or any unused space. All under $550…
Get the rustic industrial look with this sturdy looking console.
[ad#ad-3]
Mid-century style never fails. Try this one, the rounded legs tapered in the 50s style and beveled table top add mcm charm.
This mirrored console brings extreme glam to any household. One of the pricier models, but it will surely get you that expensive look.
Blu Dot, a trusted brand of well made, well designed furniture. Their line isn't cheap, but will last forever. This sleek and unique console doesn't cost a fortune and comes in several colors.
Or, get this no-nonsense version from Target.
Looking for something quick and easy? The Atrium Console from Urban Outfitters is fairly priced and good for those who need a quick work table on occasion.
[ad#ad-5]