10:
When you look at home in magazines or on social media, they all seem to possess the same traits. Whether they're following a gray and minimalist aesthetic or they're kitted out with exactly the same furniture as the next, there seems to be no uniqueness to properties anymore. You want your home to tell a story and be close to your own personal style. You don't want a carbon copy of someone else's house, because that would be boring, right? You don't necessarily have to get started on a big renovation project, or spend a lot of money to create a unique vibe throughout your home. You can pick and choose the areas that require the most attention and focus your energy on this.
Creating an original home for the long-term doesn't need to take a long time, nor does it need to break your bank balance. You only need to make small changes to make a huge difference when it comes to creating a space that feels true to you. With this in mind, here are a handful of ways in which you can create a sense of originality throughout your home both quickly and affordably.
Upgrade Your Windows
The window design you choose for your home can make a huge difference to the overall aesthetic of your home. If your number one goal is to create a unique and original property, then you may want to consider custom replacement window design. Your specialty windows can be made into any shape you choose so that it makes a real statement on both the inside and outside of your home. You can even choose a bold color as part of your window design to accentuate this look even further. Once you start exploring your options with regards to windows, you will soon see that they are your ticket to a completely original and aesthetically pleasing home.
Choose a Unique Front Door
The front door of your home should showcase your unique personality and style preferences. Brushing over your front door design is a mistake you shouldn't make if you're looking for long term methods to add originality to your home. Whether you're the type of person who wants to make a statement with a sunshine yellow door, or you want to keep it cool and calm with a sage green, there are so many front door ideas for you to choose from.
Paint the Exterior of Your Home
Upgrading the exterior of your home with a touch of paint or a new type of wood can add originality in an instant. If you don't want your home to blend in with the rest of the houses on your street, this is the perfect idea for you to try out. If you are altering the exterior of your home dramatically, you may need to seek planning permission from your local authority before you get started.
Hire an Architect for an Interior Renovations Project
Architects are trained to spot unique options inside your home and capitalize on these traits. Hiring a professional architect to renovate the interior of your home is the perfect way to bring a touch of flair and originality to the inside of your home. When you choose this option you can feel confident that your interior design isn't like any others in your area.
Try Out Bold Color Schemes
Trying out bold and bright color schemes in your home this year could help you to boost the originality factor. From bright greens to deep purples now is the right time to explore your creative side and use colors that make you feel great!
As you see, there are a whole host of changes you can make in and around your home that will add a sense of originality. If you're stuck for inspiration, then why not create an online mood that you can draw ideas from? You don't need to copy these ideas verbatim; you can simply extract the areas that are most appealing to you. Once you have come up with an overall concept, you can turn your vision into reality by enlisting the help of professionals or doing it yourself. Whether you're hoping to enhance the exterior of your home, or think outside the box with regards to color schemes, there are so many fruitful ways to put your own, original spin on your home. Try out some of the ideas mentioned above, and you will soon be one step closer to having a home that is full of vibrancy, originality and uniqueness.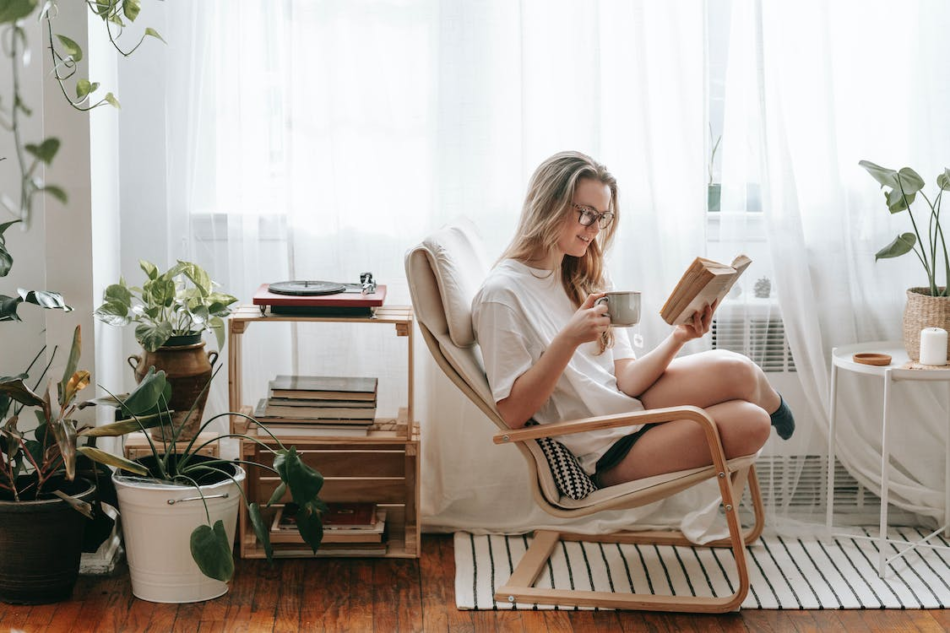 Image from Pexels – CC0 Licence