21:
In the October 2010 issue of Vogue, I came across a romantic write-up about the new home of Isabelle Townsend (former model for Ralph Lauren) and her husband Patrick DeedesVincke. The cottage, Le Moulin de la Tuilerie in France, was a former weekend home of the Duke and Duchess of Windsor. I've featured the living room from the story and how to get the look below.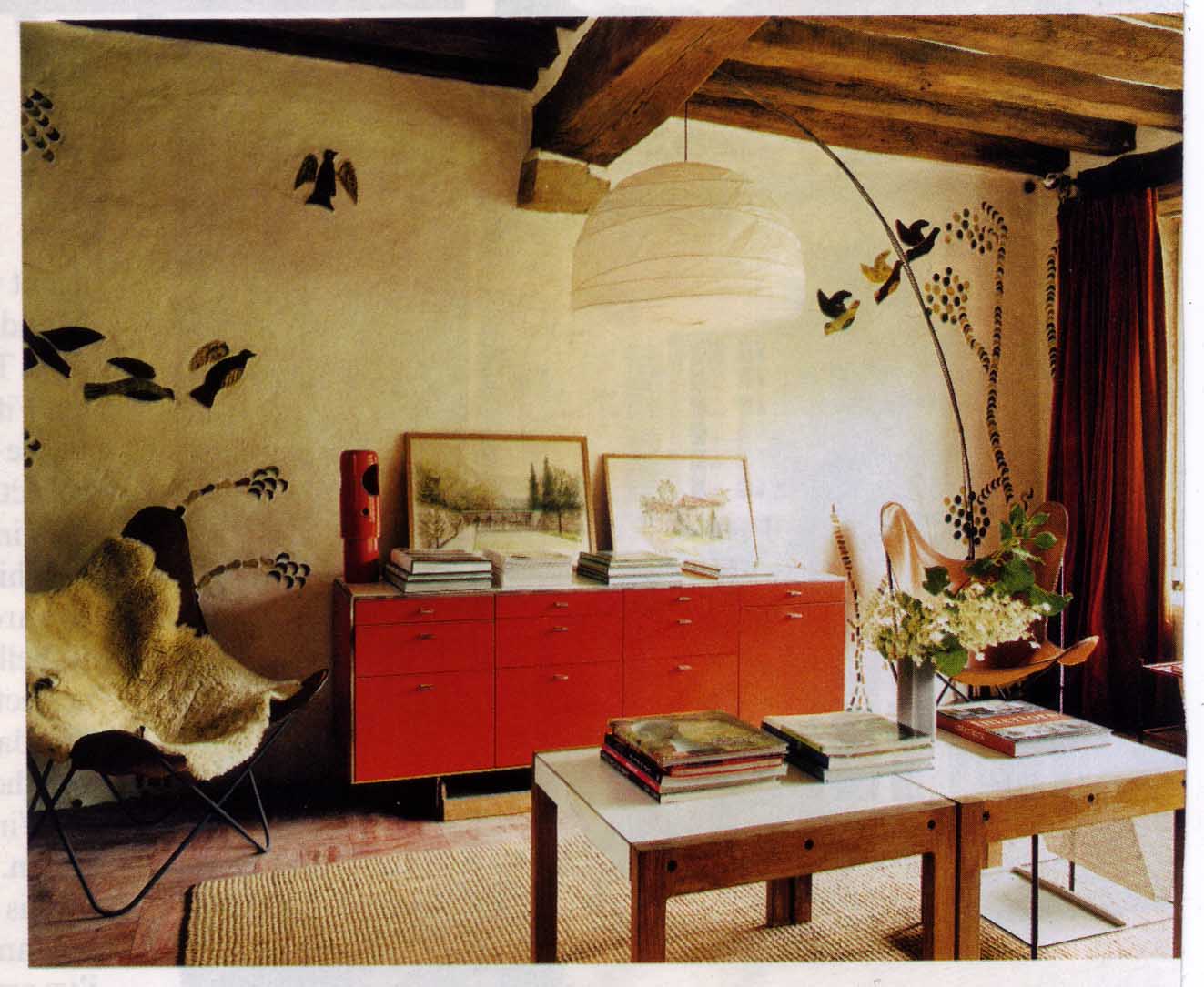 The Living Room.
The glossy red cabinet adds the perfect juxtaposition to the natural feel of this room. It's the perfect balance of color in my opinion, and you can get a similar version at Ikea for $99. Great for storage too:
A rug from West Elm, very similar to the one pictured above increases coziness:
And finally, the arc lamp modestly ties the room together without taking attention away from the decor. It reminds me of this lamp from IKEA:
A fuzzy sheepskin throw makes a casual butterfly chair luxurious and anything but cheap:
For the coffee table, try putting two matching end tables side by side, or a simple elegant table that matches the theme:
Thanks for reading, stay tuned for my coverage of the other rooms!