15: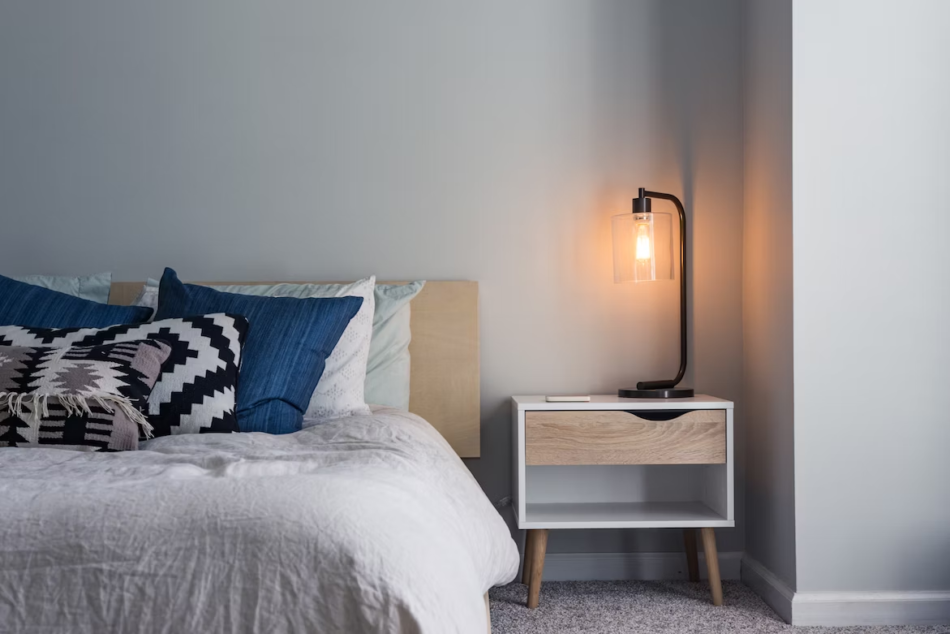 https://unsplash.com/photos/GqbU78bdJFM
When looking at easy but effective summer renovation projects you might wonder if it's finally time you did something about the spare room. For too long now, it's just been a place for everything that doesn't have a home. Frankly, it's a mess, and you need to change it sooner rather than later. If you're struggling with ideas about what to do with your guest bedroom, here are a few useful tips that can add the much-needed finishing touches to your home.
Guest Bedroom
The guest bedroom is the easiest and most obvious choice for your spare room, especially if you have adult kids who need a place to stay the night when they come to visit. Because of this, you'll never feel like you're wasting space, and styling the perfect guest bedroom can be heaps of fun for anyone interested in interior design and decorating.
Entertainment Hub
Of course, some people want to design a spare room they will actually use. For this, an entertainment hub is perfect, especially if your family loves to watch movies, games, or read. Setting up a space for your consoles (especially so many new and fun games out) or investing in comfy sofas and a large television to watch Sun Moon movie here when you're finished means you have a space dedicated to relaxing and catching up on the most exciting media.
Home Gym
If you're into fitness (or want to get into fitness) a home gym is a superb solution. The good news is that you don't need to spend a fortune on fancy gym equipment, at least not yet. All you need is a few free weights and resistance bands, while one machine like a treadmill, rowing machine, or exercise bike can complete the space. Your home gym can be as sparse or as decorated with motivational posters as you like, but make sure you actually use it to work out.
Your Office or Workshop
Those who work from home or have practical hobbies will benefit from transforming the spare room into an office or workshop. This offers a range of benefits, including having your own space to create and also ensuring you don't make a mess around the rest of the house. You might even be able to make a doubly-functioning room for both of your creative or professional endeavors.
Kids' Playroom
If you've got kids on the way or are tired of picking up Legos and stuffed animals, a kids' playroom can solve some of your problems. There are some great playroom ideas to inspire you that work for kids of all ages and genders. Here, you can create a positive environment for your kids without the risk of them hurting themselves or damaging things around the house, making a playroom a place that's truly theirs.
A Blank Canvas
Having a spare room can be one of the most exciting things about owning a home. Here, you have the freedom to do whatever you like with it to make it something you'll actually use. Whether you're expecting kids, changing careers, or want to create a space for the whole family to spend time in, these tips can give you plenty of ideas to consider.