05:
Air mattresses, though marginally practical, are inherently unsexy. The next time an overnight guest comes rolling through, show him or her that you've put some thought into stylish overnight accommodations with one of these creative alternatives. Easy to rig up and store again, they'll keep you in the running for Hostess with the Mostess.
Town & Country Guest Bed
The Cardini Uno Sleeper ($479) from Fashion For Home is sleek seating by day, handy guest bed by night. Paired with a wool Pendleton Motor Robe Throw ($88, complete with leather rolling strap!) and Urban Outfitter's Velvet Quilted Pillow ($24), it's easily transformed into cosmopolitan-cozy guest accommodations.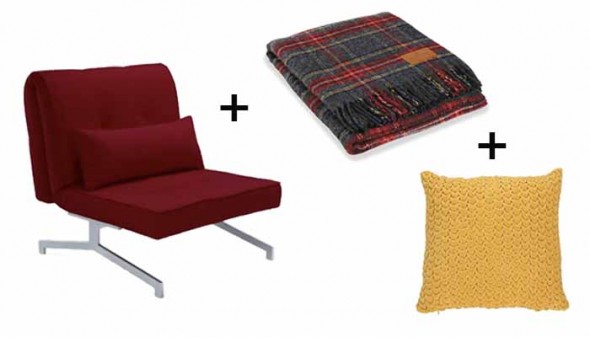 Military Chic Guest Bed
If it's good enough for recruits, it's good enough for houseguests. This collapsible Heavy-Duty Army Cot ($69.99) from Cabela's can be whipped out of a closet at moment's notice. Throw on an Israeli Wool Army Blanket ($19.99) from Amazon.com, a decorative Benzy Land Map Pillow ($12.99) from IKEA and it's countdown to lights out.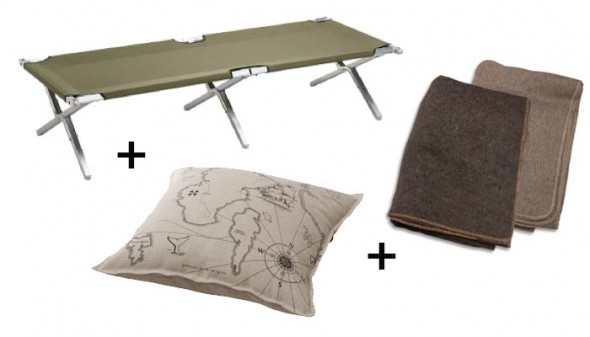 Boho Beach Bum
For a fun twist, string a Fringed Canvas Hammock ($38) from Amazon in an empty corner when visitors come to town. Add a colorful pillow or two, like this Collage Pillow ($68) from Anthropologie and a basic IKEA Gurli Throw ($12.99) for a lackadaisical beach hippie vibe.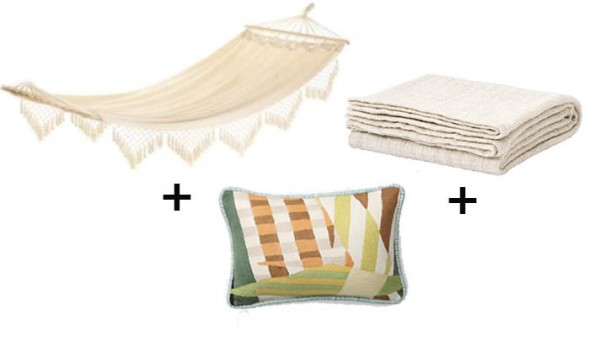 [ad#ad-3]