19:
KIOSK in Soho proves good things come in small packages. tucked away on bustling Spring Street in Soho, it's easy to miss. Discovering this store is an adventure, just look for the geometric neon sign peeking out from a dark hallway…
…walk up a graffiti filled staircase and enter through a heavy unmarked door.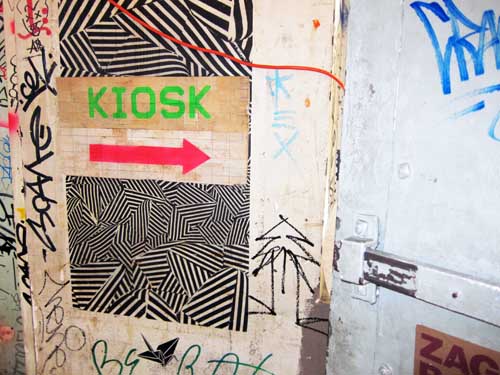 KIOSK is a secret museum full of tiny treasures from around the world.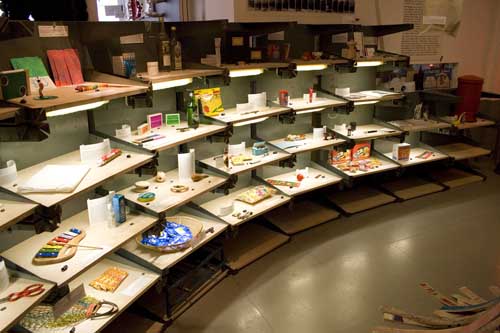 Every household item is handpicked and displayed in a store that feels more like your jet-setting friend's apartment. Each piece is accompanied by a typed note, sometimes whimsical, sometimes profound, describing its origin.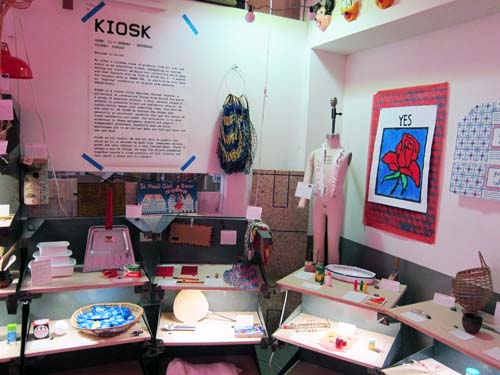 It's also a great place to get a gift for the person who has everything. Some of our favorites…
These red lamps can be found all over Hong Kong's food markets. We like them because they're cool, cheap and easy to hang.
Powder Coated Steel Red Can Opener Gangy from Japan.
According to Kiosk, these map tacks were developed by Edwin Moore of Moore Push-Pins in PA, a company he started in 1900 with $112.60 in hand.
In the Catholic shrine of Fátima, Portugal, you can be saved by throwing a wax depiction of your problem into an oven.
Ideal Notebook from Mexico and Japan Mitsubishi No 460 Pens make for great desk stationery. A nice change from the Moleskine notebooks and even a bit cheaper.
KIOSK
95 SPRING ST, NY NY 2ND FLOOR
STORE HOURS: MON-SAT 11AM-7PM
[ad#ad-5]