27: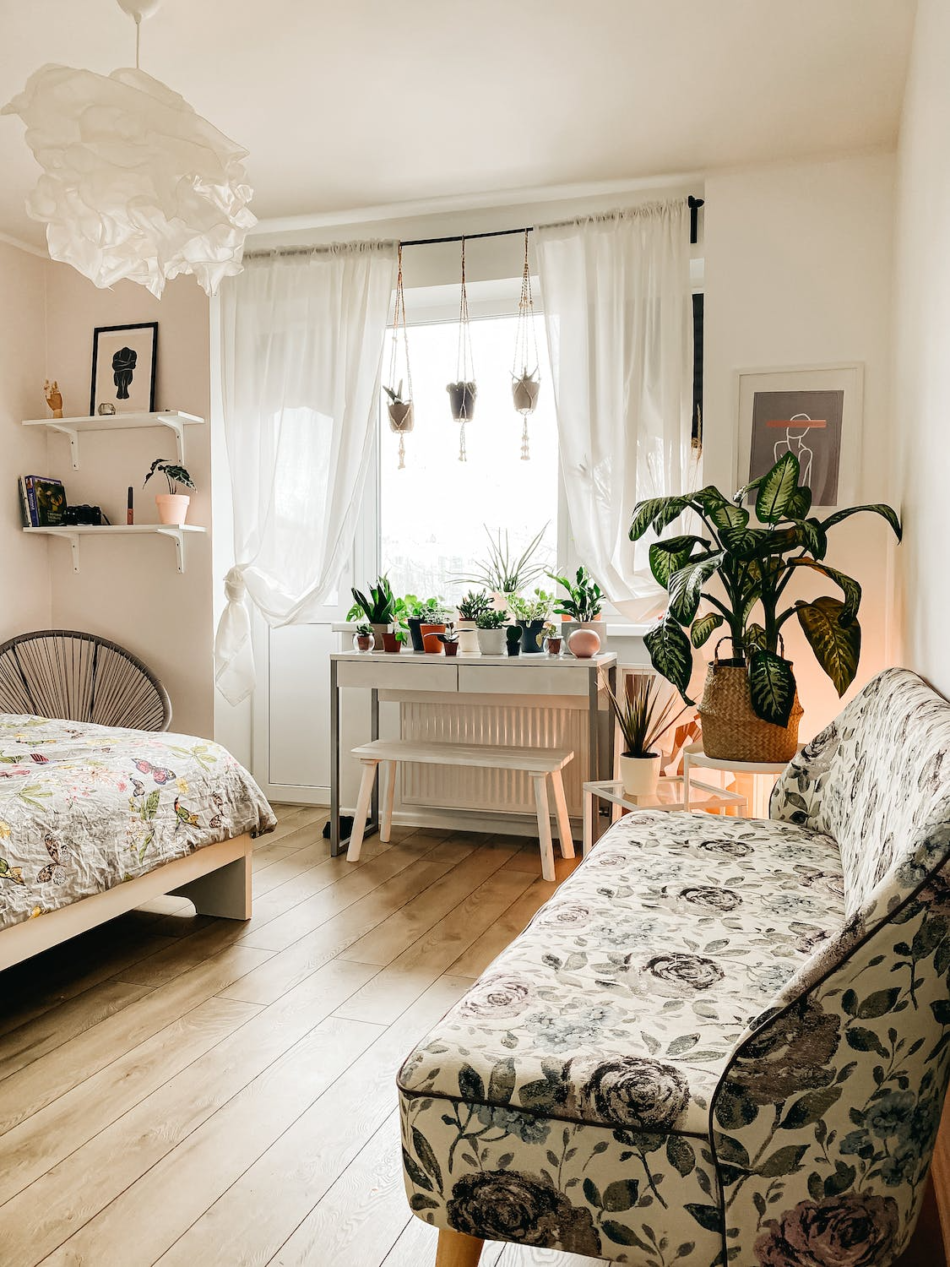 Spring has officially spring, which means 'tis the season to start thinking about sprucing up the home and making it more appealing for the lighter, brighter days ahead. One room that can really benefit from being refreshed for spring is the bedroom, and below, we'll take a look at a few ways you can do just that.
Strip the beds
Start by stripping the beds and giving them a good clean. When the time comes to make them again, instead of using the old winter sheets, get some nice, soft, cotton ones in a floral spring pattern from www.latestbedding.com. If florals aren't your thing then pastels, or crisp white linens will also look amazing and give your bedroom a refreshing spring feel too. It's all about, lightness, brightness and freshness in this season.
While we're talking about your bed, it's a good idea to get a new one if you've had your current one for a long time. Investing in a good night of sleep is always a good choice, and you can look at tempur-pedic mattress dealers if you need an extra level of support. It's just an idea while we're on the topic!
A flourish of flowers
Spring is a time of year when buds shoot up and flowers start to grow again after the barren winter months, so it goes without saying that flowers are a big part of spring decor inside too. In the bedroom, this means having a bunch of fresh spring flowers on each of your nightstands and on your vanity too, if you have one. Place the flowers in opaque green or clear vases for a clean spring look that will make you happy every time you're in your room.
Spring scents
In the winter months, the scented candles on your nightstands have probably smelled like cinnamon or gingerbread or pumpkin spice – warming scents that make you feel cozy in the coldest months of the year. Now it is spring, you are going to want to replace them with fresher scents such as lemongrass and sweet orange or florals like tea rose and lavender which evoke the spring gardens outside of the bedroom and help you to relax and drift off to sleep each night.
Clear away the clutter
Spring is fresh and light, which means having a lot of clutter in the bedroom does not really sit right. If you have been hoarding stuff over the cooler months, then now is the perfect time to have a clearout and get rid of any excess cushions, fabrics, and winter clothing, which you can pack away until the cooler weather comes around again, leaving your space, light bright and open and your mind clear enough that you can drift off in an instant when you head to bed.
Layer the look
When sprucing up your bedroom for spring, you are going to want to get rid of a lot of old stuff and bring in a lot of new items for the refresh, but you should hold on to some of your winter furnishings so you can create a layered look. For example, layering your thick winter rug with a smaller cotton one will add texture and style, and a touch of the spring in a way that is more interesting than just having the cotton rug alone, or layering your thick velvet headboard with a lighter lace material can make for an interesting look that evokes the season without any big changes too.
Pastel paints
If you're up for a more dramatic change, then repainting the bedroom in pastel shades of lilac, sky blue or sunflower yellow, can all be very relaxing, while adding a touch of spring color into the room and giving it a really refreshing feeling.
Or bring out the botanicals
Alternatively, if you are looking for a more dramatic bedroom decor this spring, then you might want to look into botanic print wallpapers and fabrics which can be hung on the walls to create your very own spring garden in your bedroom. If you do plan to do this, then perhaps, stick to one feature wall as heavy botanical prints can be a bit stimulating, and you still want to be able to sleep in the bedroom.
Replace curtains with voiles
If you have heavy curtains in the bedroom, try replacing them with lighter voiles, which lend an airier look to the room while also letting more light in. Pair them with a blackout roman blind that you can lift during the day, only pulling down and night and you will get the best of both worlds.
As you can see, when it comes to letting spring step into your bedroom, there are a lot of small decor changes you can make that will have a big impact, and enable you to really celebrate the season in style, even when you are in bed. So, what are you waiting for?