28:
I have to confess, I only stumbled on this awesome collection while browsing Target online JUST NOW. Where was I when this stuff came out? Did anyone else know about this? I can't imagine they did, because nothing at all is sold out yet (to my frustration, any good target designer stuff sells out in negative time). Some items are even on sale, and although available online only, shipping isn't too bad. The beauty of Blu Dot is that it really appeals to the design-loving masses, satisfying both modern and vintage palates.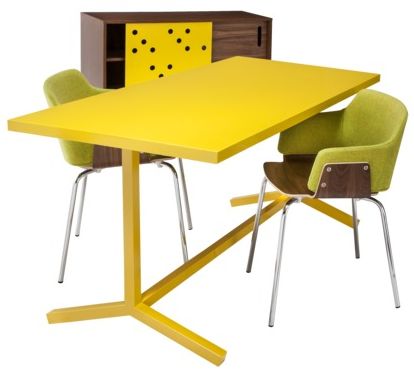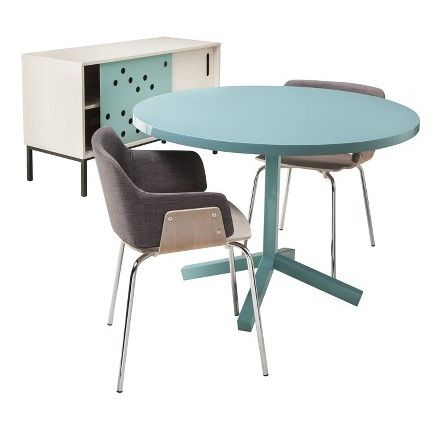 … And now you can enjoy it at mass-friendly prices. Below, my top 5 picks.
Finally! A sturdy, modern chair that also looks quite cozy. I'm loving the color scheme too. On sale for $220.
With its open air shelving and pops of color, I could see this doing double duty as a room divider. On sale for $180.
A perfectly designed side table accented in this season's trendy oxblood color? Yes please!
I could see this oh-so-retro sideboard used as a tv stand in a small apartment. Also availabe in a walnut and yellow finish.
This chair would be right at home in a Japanese modern-minimalist space. Comes in a light color too!
[ad#ad-5]