25:
Bean bags aren't just for rec rooms anymore. In the right color and location, they add an element of quirk not to be matched by structured furniture.  They are also great for plopping into when watching a movie or taking a nap.  Here are some examples of bean bags "done right" along with suggestions on where to score your own.
Example 1: There's nothing juvenile about this white number featured in Metropolitan Home.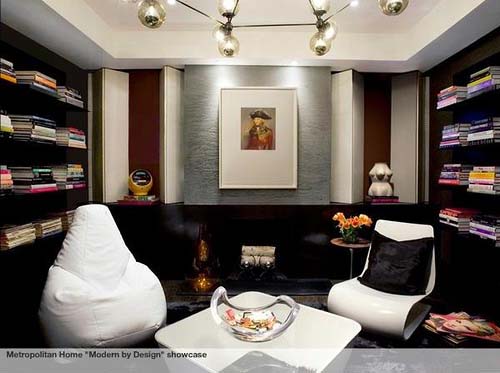 Example 2: A green bag gives this sleek kitchen a more welcoming feel, and is probably a favorite for reading the morning paper in.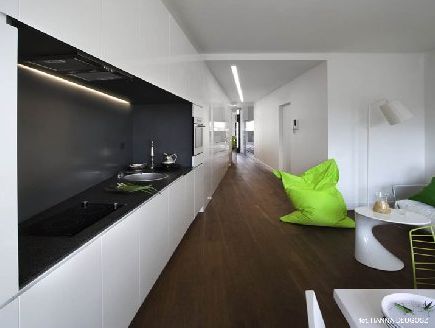 Example 3: Who needs a couch? A cluster of bean bags does the trick.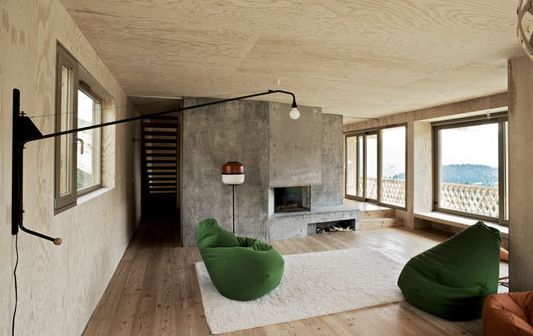 Example 4:  This suede model from Restoration Hardware is the Lexus of bean bags—and has a price tag to match ($675).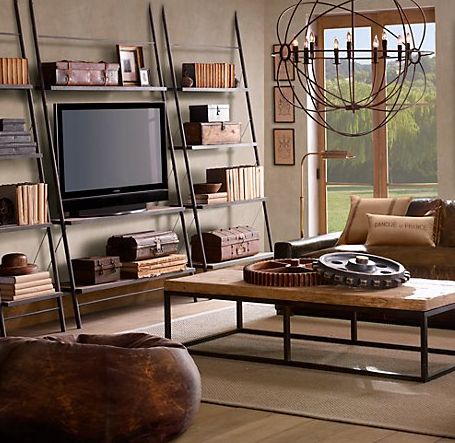 http://shop.fatboyusa.com/?cat=3E7E6FB9-0109-4C7F-B5A9-D219479D9874
Fatboys come in a range of colors, including a line in Marimekko print. This version, in taupe, is $239.
This sueded corduroy jumbo bag in orange adds color and texture. Available from Overstock for $118.99.
Pottery Barn's line of kids' bags can be ordered oversized for big kids. In chocolate polka dots for $159.
Resembling a ginormous piece of chewed up gum (in a good way!), this neon green bag surely has a place in an eclectic home. $62 from Amazon.
For something more somber, there's this twill covered bag from beanbags.com. $129.
[ad#ad-5]