08:
This week's issue of New York Magazine profiles the home and workshop of the Nightwood duo, builders of stunning "reincarnated" furnishings constructed of salvaged wood and vintage pieces. A slideshow of their space shows a mix of bauhaus, industrial, vintage, and comfort. After the jump, check out some pieces to help get you started.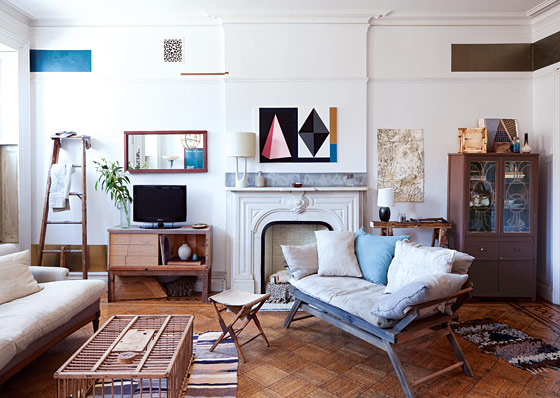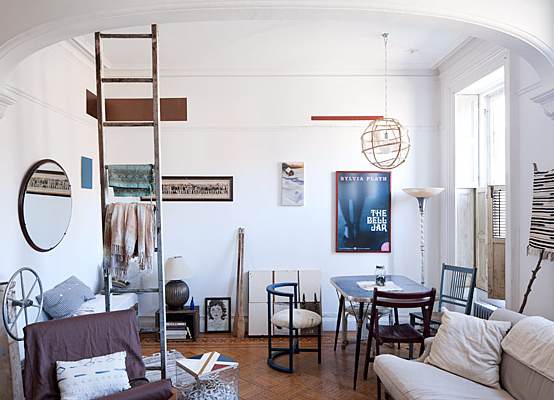 This sparse yet cozy looking sofa from Urban Outfitters features secret storage under the seats, $699.
Add mix and match seating for guests, like this industrial stool from OceanSwept on etsy, $44.
And this simply gorgeous midcentury folding chair at an insane price, found on etsy of course. From Hindsvik in Canada, $49 + reasonable shipping.
Much like the vintage chicken coop coffee table in Nightwood's living room, this wire cage would be great doubled as a side table. From magark on etsy, $15.
Bauhaus inspired Ikea lamp, $39.99
And there you have it. Finish off with a reclaimed mirror, rustic ladders, and get inspired by the team's minimalist bauhaus diy hand-painted wall accents.