01:
I've been in need of a new hamper for about half a year now. Unfortunately, most hampers on the market are colorful mesh monstrosities that leave a lot to be desired on the style front. It took some digging, but here's a sampling that's fun, fashion-forward and reasonably priced.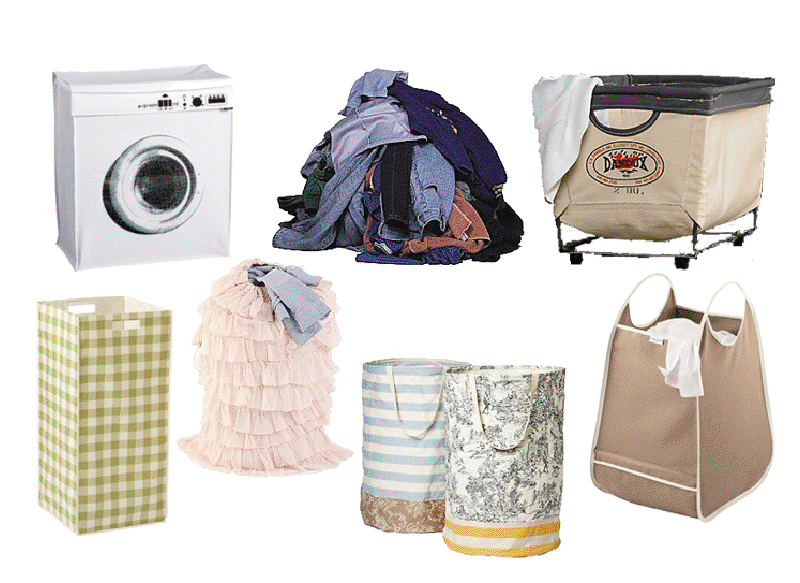 Perfectly practical with its neutral tones and collapsible sides, this Michael Graves hamper for Target would work just about anywhere. Just $14.99.
Were I lucky enough to have a room solely devoted to the doing of laundry, then I would definitely fill it with these industrial hampers. Restoration Hardware is typically pricey, but the small hamper in this series is just $129—and looks like it would last forever.
The Umbra Crunch Cans are neatly patterned and can be squished into different shapes. $39.95 each at the Container Store.
This crisp green gingham hamper has a sturdy polyester canvas construction. $29.99 at the Container Store.
If you're more of the laundry bag type—and like ruffles—then this one's for you. $39.99 at Urban Outfitters.
This sent me straight to Hamper Heaven. With the removable stand and side handles, you can even cart it to the Laundromat for showing off. $29.95 from CB2.
[ad#ad-5]