17:
The compact and versatile pieces in Muji's furniture line are ideal for tight or new spaces, such as a studio, dorm room or starter apartment. The line's simplicity makes for easy mixing-and-matching–even with pieces sporting varied materials and finishes. This neutral-toned living room can be yours for just $717.20, making it a great foundation from which to add a bit of personalization and flair.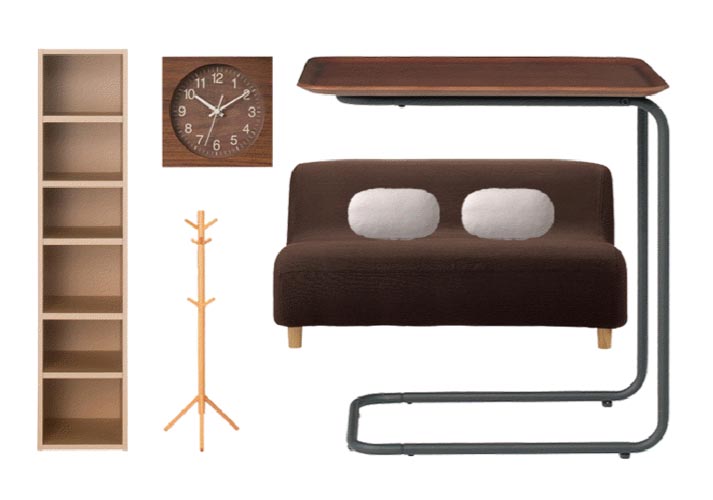 This space-saving brown sofa also folds up for easy transport. $327.50
Stack and store books, pictures and miscellany in this simple pulp board box. $44.95.
This accommodating side table is ready to saddle up wherever you need it. $88.
Coat stands can organize more than just outerwear: hang bags, charging cords or throws on this beech stand. $94.75.
This walnut wall clock is dead simple and dead awesome. $97.50
White oval cushions provide extra cushiness and break up the boldness of the couch. $32.25 each.
[ad#ad-5]