15: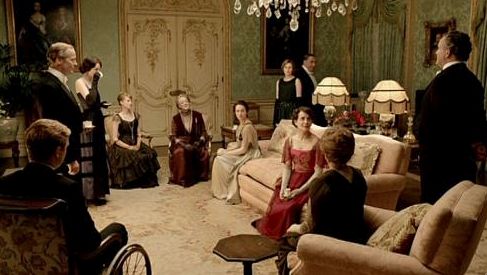 I don't know about you, but I sure do miss watching Downton Abbey. I miss Mary's icy stare, Carson's firm commitment to protocol and Mr. Bate's scandalous ex-wife situation. Mostly, I miss it as a visual feast of set and design. Bringing some of the Downton look into your home is easier than you might think, and needn't require a handsome dowry to achieve. So, until Season Three comes on the horizon, we give you Get The Look: Downton Abbey.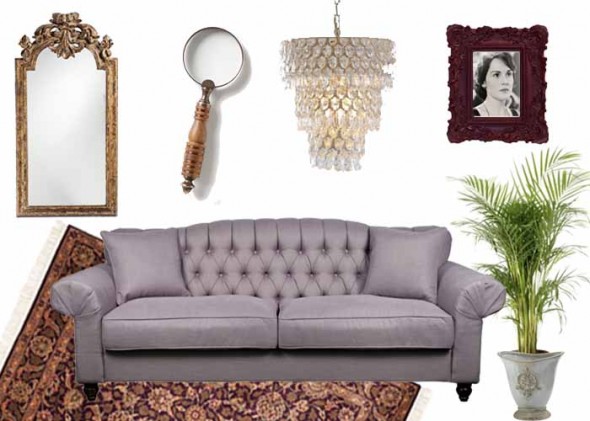 It's always teatime on this slate-colored Buffet Sofa from ABC Home. Snatch it on sale for $1199.
This Teardrop Chandelier casts a soft glow and won't require a household staff to keep clean. $129 from Pottery Barn Teen, which has a surprisingly vast lighting selection.
One never knows when unexpected visitors may come calling! Make sure your coif is intact with this ornate gold-leaf mirror from Wayfair. $272.90.
The Dowager Countess is right: Hand-written letters are best read under the discerning gaze of a magnifying glass, like this wire-wrapped number from Anthropologie. $16.
I'm on Team Mary, so I'd put her picture in this Mulberry Picture Frame. Those on Team Sybil may do as they wish. Is anyone on Team Edith?? $55.00 from Supermarket.
Hide ugly store-bought planters with this Carson-approved ceramic beauty. $122.50 from Wayfair.
[ad#ad-5]