05: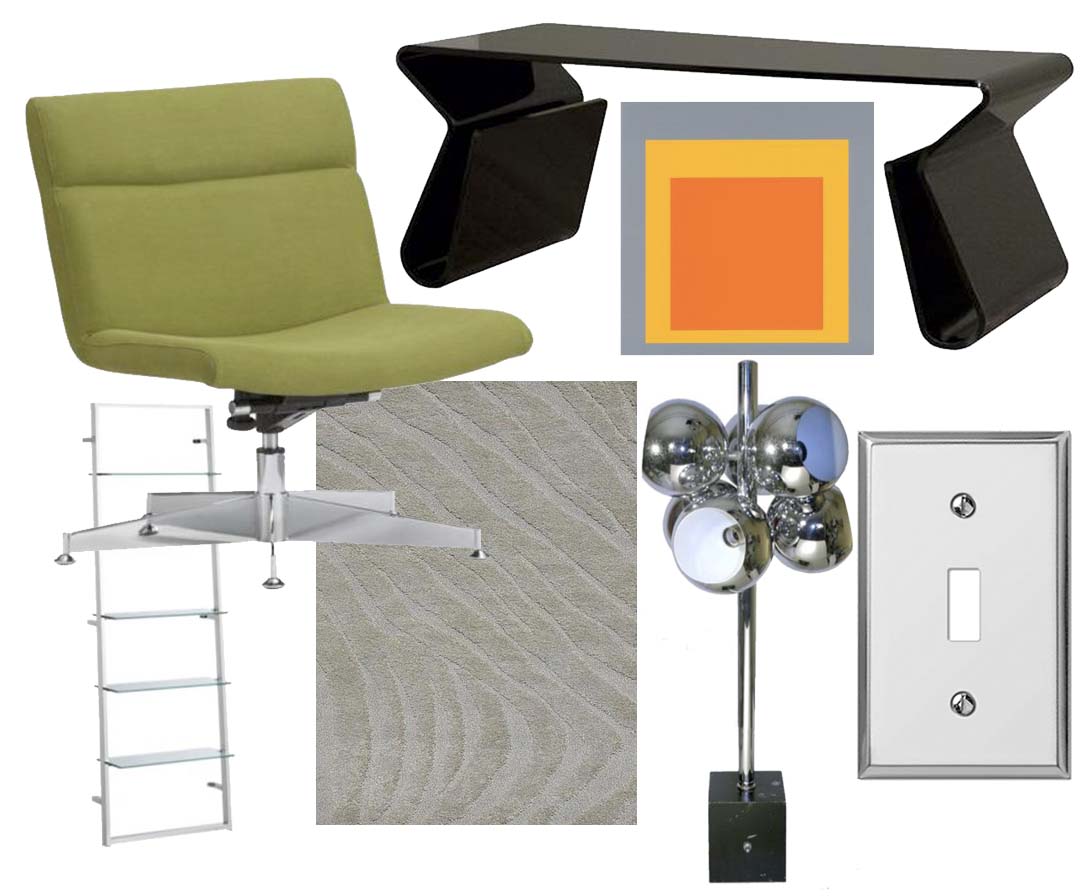 Columbo was a brilliant detective tv series from the late sixties and seventies starring Peter Falk. If you haven't had a chance to check it out, it's available on Netflix instant. Every episode is chock full of seventies styled homes for your design inspiration, if you're into that sort of thing. Below, screenshots from "Death Lends A Hand…"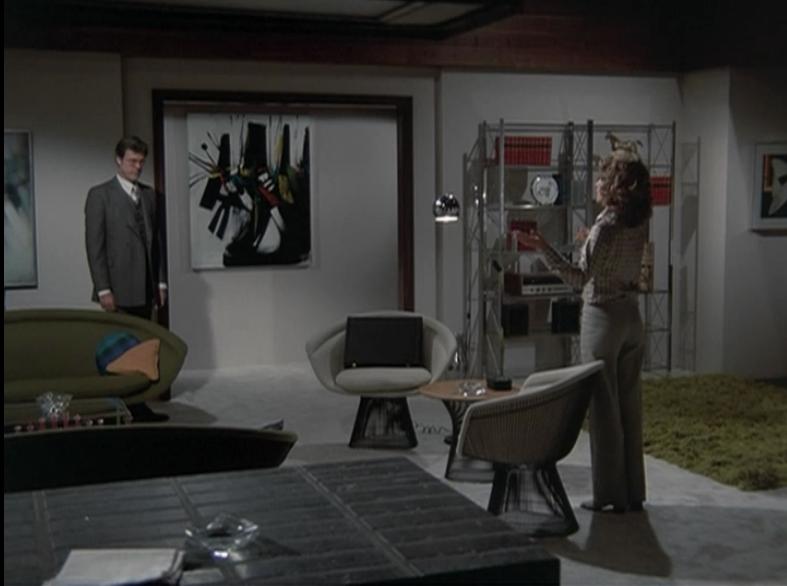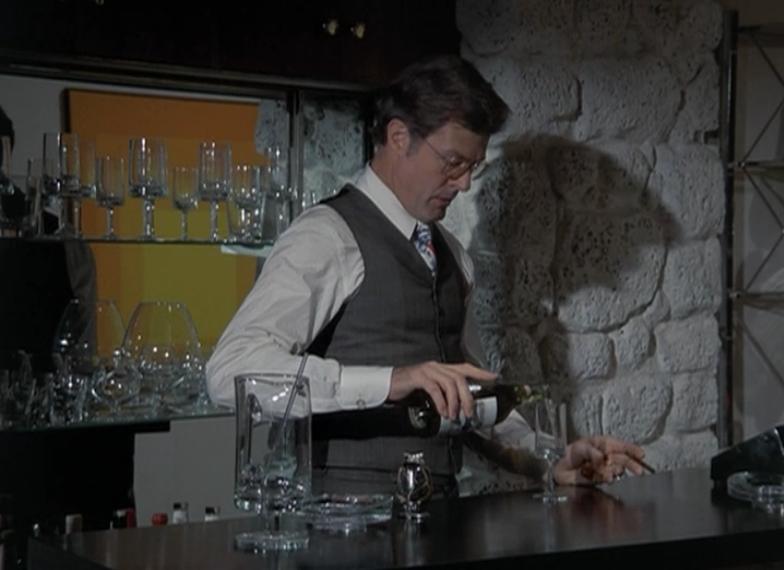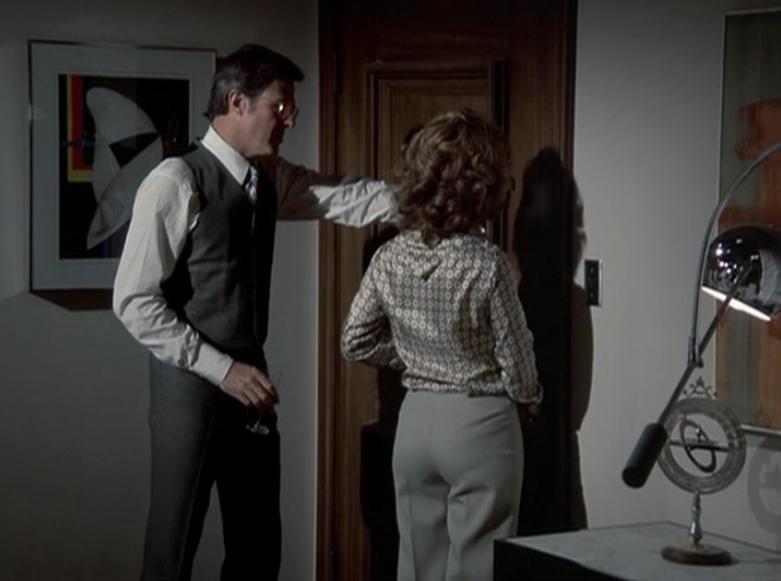 Begin with BEHR interior paint in Light French Gray.
Small details make a big difference. These swanky chrome switchplates add a major splash to gray walls, for a tiny price.
Nothing says seventies glam quite like chrome lighting. Find a good deal on eBay like this one.
[ad#ad-3]
This CB2 chair in the perfect shade of green. Vintage inspired, yet modern and clean.
This glossy black acrylic coffee table is a standout piece without stealing the show.
This glass and chrome bookcase is a must. See it in the CB2 store on Broadway, it looks expensive in person.
This update on the shag rug provides all the fun of shag, minus the tacky.
Note the Albers print in the bar's mirror reflection. Get the look with this Joseph Albers serigraph for $150 from Allposters.com.
[ad#ad-5]