31:
Dennis Hopper was equally brilliant as a photographer as he was an actor, and this first thorough ten pound, 11″x14″ retrospective proves it. From shots of Warhol and friends at the Factory to Jane Fonda frolicking in Malibu to striking portraits of Paul Newman on set, this collection overflows with fleeting moments of joie de vivre, energy, and madness like no other photographic collection I've seen. Text by Tony Shafrazi, Walter Hopps and others puts it all in context and gives us insight into Hopper's artistic process.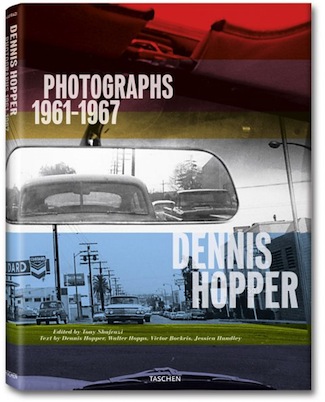 Dennis Hopper: Photographs 1961-1967
Decor idea: wallpaper your bathroom walls with images teared out from the book!
[ad#ad-3]