24:
When it comes to interiors, Roy Lichtenstein had the right idea. Creating a Lichtenstein room can be simple, but there's a thin line between a cartoony look and something a little more tasteful, so be sure to exercise restraint.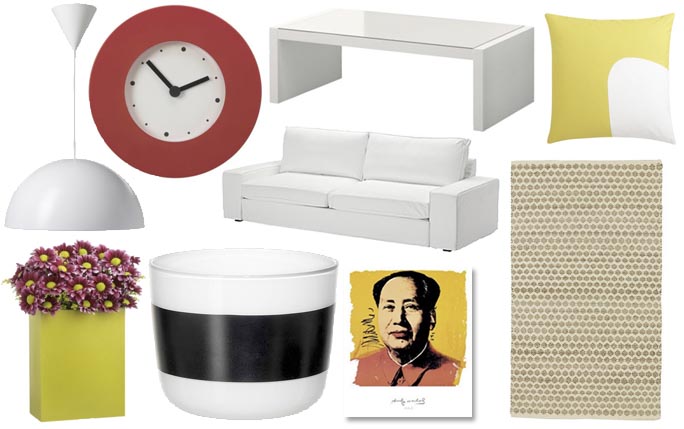 We take inspiration from a couple of Lichtenstein's Interiors series, 'Modern Room' and 'Yellow Vase.':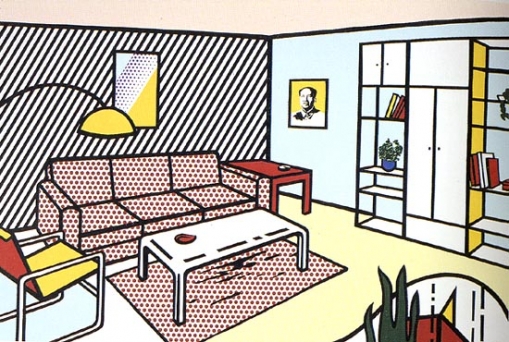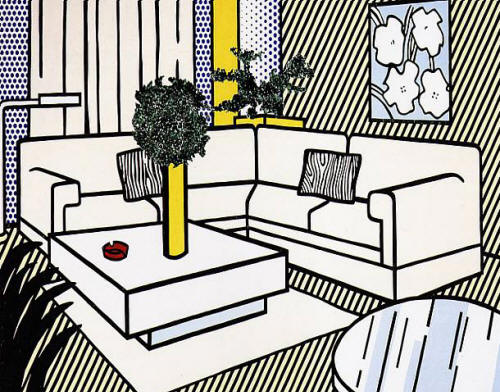 To get the look, begin by creating a foundation using interesting white pieces from Ikea.
The Pendant lamp is essential in tying the room together, also available in red.
This table was made to display a single mod ashtray or vase.
[ad#ad-2]
Here's a new offering from CB2, an excellent match for this room.
This rug from West Elm is a gentle reminder of Lichtenstein's famous benday dots.
Lichtenstein pays homage to Warhol with his clever placement of Mao in 'Modern Room,' which happens to complement this room well.
Add a dash of color with this red clock, which looks as if it were produced by Lichtenstein himself. Also available in white.
[ad#ad-2]
Lush green plants keep popping up in Lichtenstein's interiors and complete the look (check Ikea and Home Depot for a great selection at excellent prices). House them in these Lichtenstein friendly planters:
We felt the black and white striped wallpaper would be a bit much, but deserved attention, so we brought in a single stripe with this vase.
[ad#ad-5]