22:
Nothing screams all-American rock 'n' roll like Graceland. This extreme mansion is only second to the White House for most visited private homes in America. So if you're feeling particularly gaudy and over the top, decorate your home like the King. Let's look at the TV Room, Elvis's cozy basement hangout.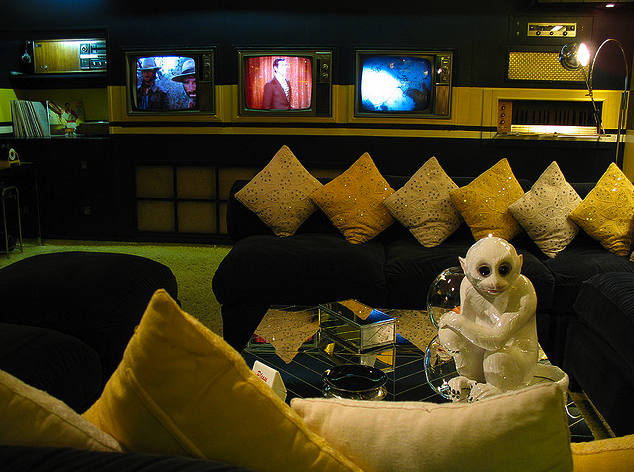 This room is all about lounging in style. Try a simple wrap around sofa for ultimate relaxation, it doesn't have to be elaborate because you'll be smothering it with pillows anyway.
Choose simple throw pillows in alternating colors…
It wouldn't be a Graceland room without a mirrored table or two, try this one from Target:
Add your own personal touch with a collection of vintage televisions found at your local flea market or ebay. Elvis reportedly was inspired for the multiple sets after hearing that President Lyndon Johnson had three sets to keep up with all of the major news networks. What a nifty touch to this room, and you save tons of money on a flatscreen purchase. Bonus!