17:
Bargain Prices Hot Off The Set! If you're on the hunt for a good deal on furniture and home decor that double as great conversation pieces – then look no further than the Flim Biz Prop Shop in trendy Gowanus, Brooklyn. Opened in December 2010, Film Biz Prop Shop is a non-profit thrift boutique that fills their enormous stylish warehouse with donations from NYC's film and TV productions.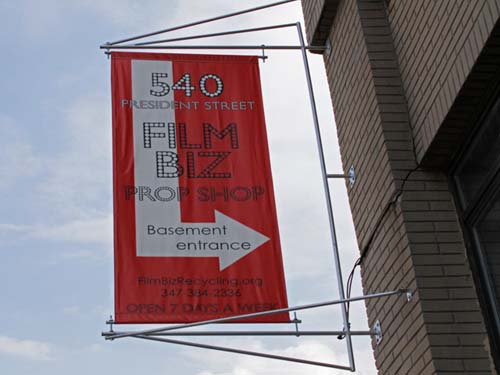 During her years working in the film industry, owner Eva Radke was overwhelmed by the amount of set furniture, props, oddities and raw materials that were being considered industry "garbage". Luckily, Radke took the initiative and proposed a  "green" solution and soon after Film Biz Recycling was born. Sustainability, repurposing, fair market prices and job creation – well, what a novel concept in this day and age! Politicians take note. The rest of you head on over to the Prop Shop to score some of these fab deals:
Globular lamp: $65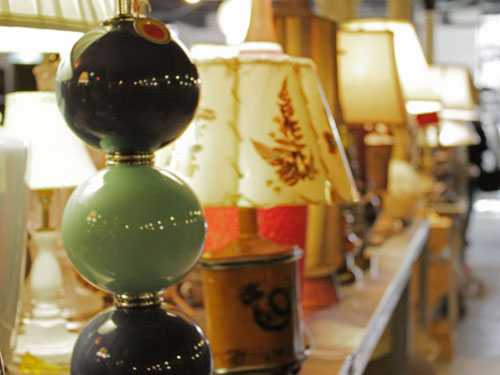 Brown pleather chair: $175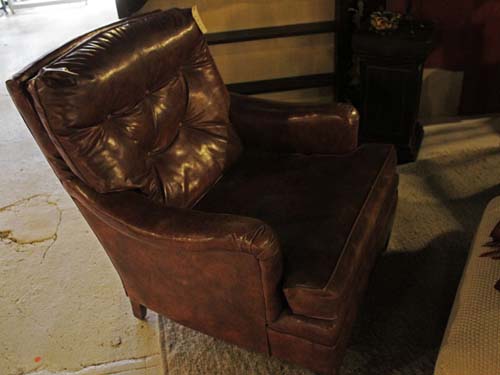 Wooden desk: $100. Items on desk: Throw pillows -Â  $10 and up, Lamp: $95, Bookend $3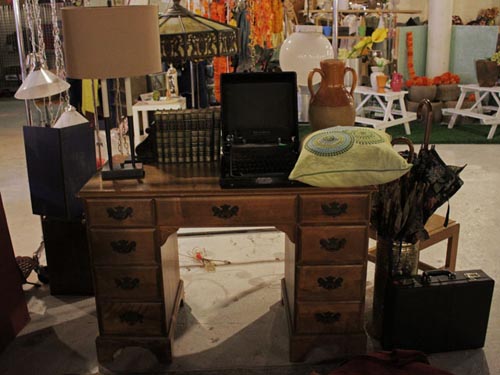 Typewriter: $100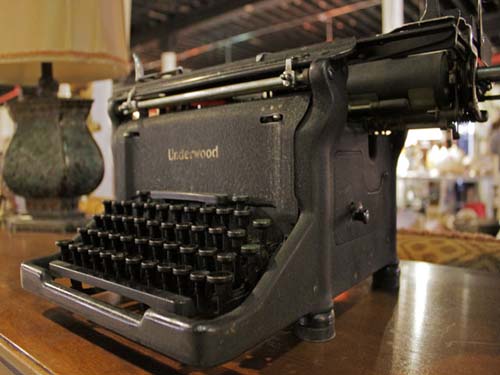 Pair black "leather" chairs: $185 a piece.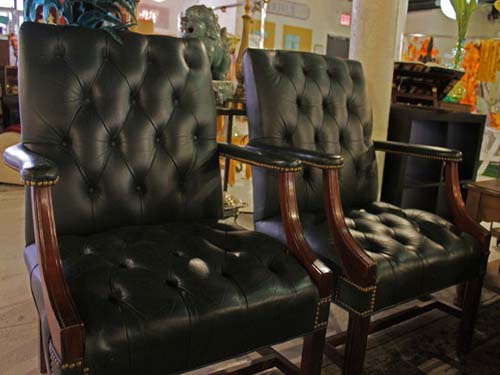 Mod plastic & "chrome" chairs: $12 each.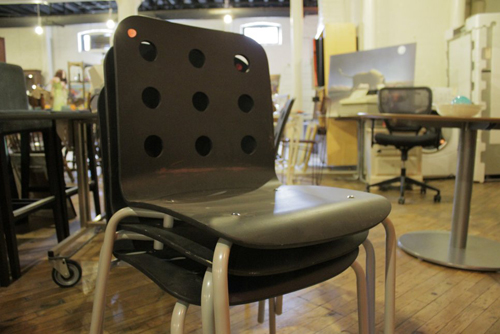 Desk with marble top and brass metal inlay: $275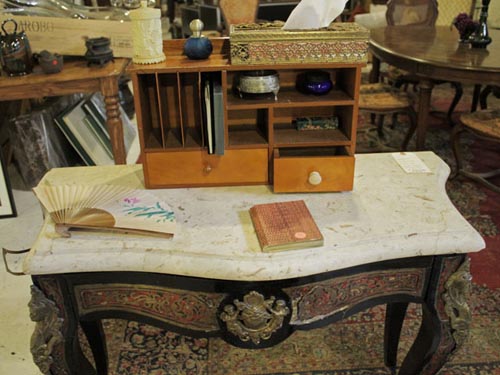 And perhaps the Pièce de résistance – a fake electric chair! That should definitely "spark" some conversation. $500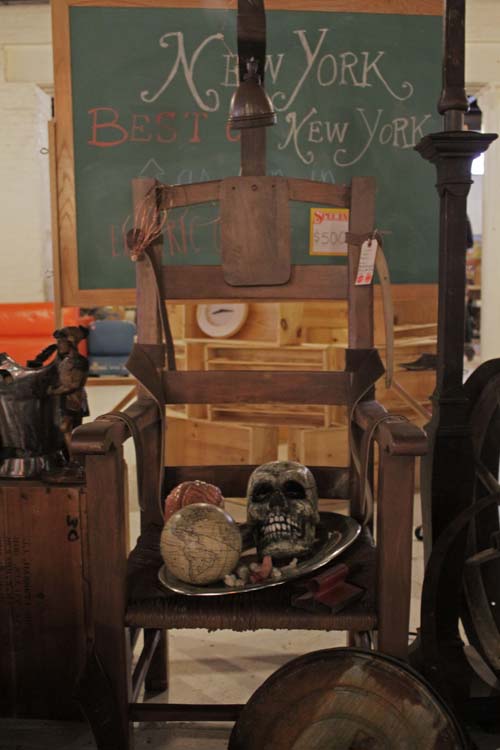 Film Biz Prop Shop is located at  540 President Street, Basement, in Brooklyn NY and is open 7 days a week. http://www.filmbizpropshop.org/
story by Mary Battaglia, photos by Steve Thompson
[ad#ad-5]