27: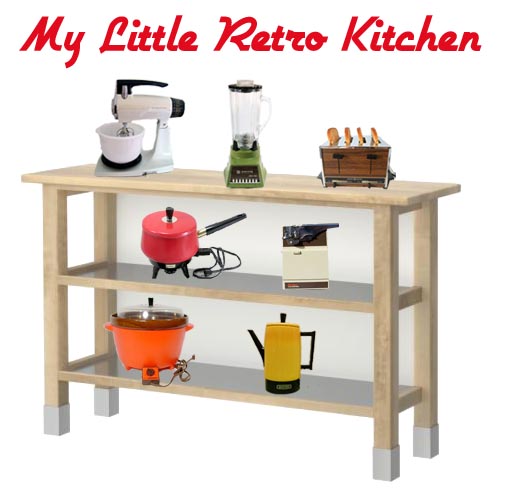 They may not be anywhere near "energy efficient" but my, aren't retro appliances cool looking? And don't you kind of want one in your hipster pad? Nothing says "I'm too cool for school" like a 70's puke green can opener, after all. Some of our favorite vintage/retro appliances for sale on Etsy and Ebay:
You parents probably have an electric fondue pot collecting dust in a cupboard somewhere, ready for the taking. If not, you can always buy this one on Ebay for $24.99.
A lovely little yellow and black electric coffee pot. $30 from laurahardie on Etsy.
This Sunbeam stand mixer is worth it just for the milk glass mixing bowl. $38 from oneredhen on Etsy.
You know it's party time when an avocado-colored blender appears on the scene. $39.99 from Retroburgh on Etsy.
[ad#ad-3]
Electric can openers are one of those inventions that you didn't know you needed. Live a little, don't open another can by hand. Starting at $12.99 or buy it now $15 on Ebay.
Fans of the very seventies faux wood grain will adore this GE toaster. 4 slots! Â $14.50 from fbstudiovt on Etsy.
Don't think a Crockpot can be sexy? Think again. This foxy orange version could be yours for just $17.87 on Ebay.
[ad#ad-5]