11:
Perhaps the ongoing national gun control debate is to blame, but I'm really into bullets at the moment. Not the kind I'd actually want to shoot from a gun, mind you, but of the more decorative variety. And wouldn't you know, there's a surprising amount of ammo décor floating around out there.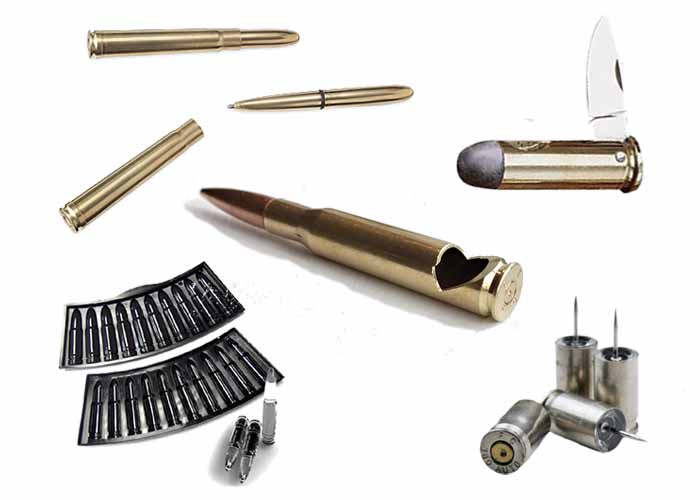 With a brass casing and foldable stainless-steel blade, this Magnum Bullet would make a killer cheese knife. $5.88 from Amazon.
Just in time for Father's Day, this 5.25" long bottle opener is made from a demilitarized .50 caliber bullet casing. $16 from Cool Material.

Bite the bullet and write a loved one a real paper letter with this brass pen. It fits inside a .375 H&H Magnum shell that also functions as a stand. $21.25 from Uncommon Good.
Though decorative ice cube trays rarely produce any truly discernible shapes, you probably know someone really into making "killer" cocktails who would get a kick out of owning an ice cube bullet tray. $5.65 on Ebay.
Toughen up your bulletin board with a set of nickel bullet pushpins. $6.95 from Artfire.
[ad#ad-5]