30:
Many people think that keeping a pet can be quite expensive these days. Between buying pet food and paying for their medical bills, the cost of owning a pet can rack up quickly if you're not careful. But as long as you're aware of your pet's needs and are smart about shopping, you could potentially save a lot of money each year on pet ownership. The cost savings will vary depending on the type of pet you own, but here are a couple of general tips to follow if you're a pet owner that is looking to cut down on expenses.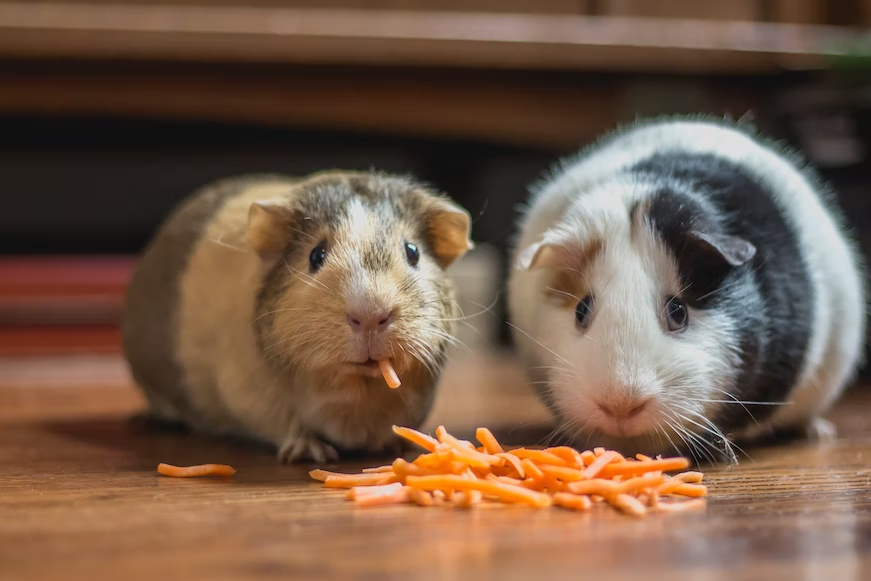 Source: https://unsplash.com/photos/MUcxe_wDurE (CC0)
If you don't have a pet yet, think about how to make adoption cheaper
If you currently don't own a pet but are thinking about it, then you might be wondering about some basics such as how pets are even obtained in the first place. There are a number of different ways that people obtain pets, and each of them can vary drastically in price.
Pet stores
Pet stores are among the most common places for someone to get a pet. Depending on the size of the pet store, they might offer smaller pets such as hamsters and guinea pigs, but they could also sell larger pets such as dogs, cats, or even snakes. It's a good idea to look around various pet stores to compare prices and see what the most budget-friendly option is.
Shelters and rescues
Some people prefer to visit shelters and rescue organizations to find pets that need homes. These pets will come in all shapes and sizes and there is likely going to be a whole range of pets to pick from. However, it's important to keep in mind that many of these pets have come from awful backgrounds with bad owners, and others might have medical conditions that will require extra love and attention.
Classified ads
You could also consider classified ads for pets. There's a mixed bag of availability here; some pet owners might be looking to give away pets (for example, if they have a large litter) and others may be looking to sell a rare or popular breed of pet. We wouldn't recommend paying a high price for a breed unless it's really special to you and means a lot. We believe that all creatures can become loving pets regardless of their rarity or price tag.
Friends and family members
Lastly, your friends and family members might know about pets that are available for adoption. You could ask around to see if anyone knows a pet that's in need of a home. It could be a family member that is looking to give up a pet, or it could be a neighbor that has recently had a larger litter of cats or dogs.
Keep your pets healthy to avoid unnecessary medical bills
Keeping a healthy pet usually means that you can avoid unnecessary medical bills and expenses. For instance, brushing your dog's teeth helps to prevent gum disease and tooth decay which could end up being costly problems if you're not careful.
If you make a habit of brushing your dog's teeth on a regular basis with some simple toothpaste and a pet toothbrush, you could potentially save hundreds or even thousands on medical bills. If you don't want to spend a lot of money on a special pet toothbrush, then you can use any soft-bristled toothbrush that will be gentle on their teeth.
Another example would be to feed your pet a healthy diet with plenty of fresh water. Make sure your pet gets the nutrients they need and consult your veterinarian if you're unsure how many calories it should be consuming. You could also figure out a diet for your pet to ensure they're getting all the nutrients and minerals that they need. Fresh water will also help to improve your pet's health and keep its system clean.
In short, look after your pets as much as you can to ensure they're not at risk of developing an illness or disease. These can be expensive to deal with, especially when you start racking up expensive veterinarian bills due to neglecting your pet.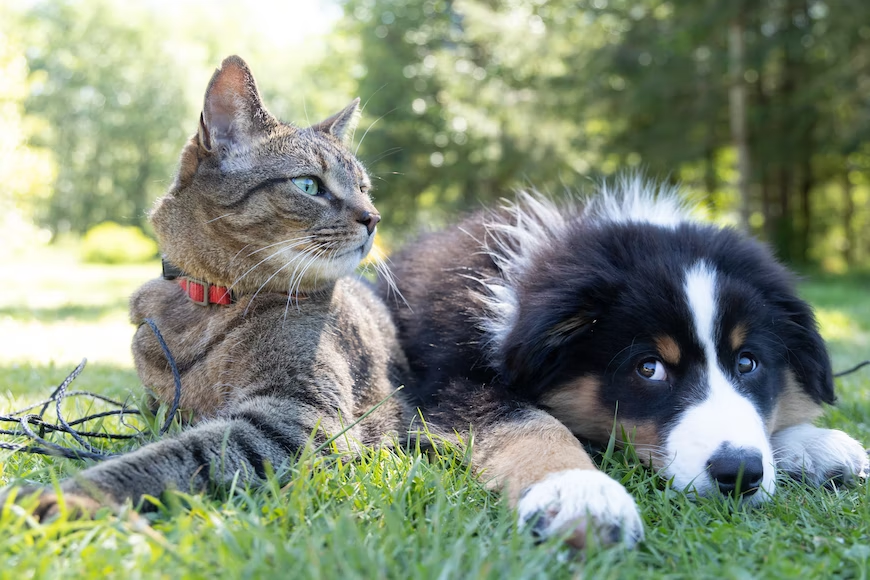 Source: https://unsplash.com/photos/ouo1hbizWwo (CC0)
Be smarter about where you shop for pet supplies
One place where you can save a huge amount of money on pet ownership is how and where you buy food and supplies. These will make up the bulk of your pet-related costs, so it's worth looking at some tips on how you can cut these down.
Shop around and look for deals. Don't be afraid to shop around different places to get some great deals. Look online, in stores, or even consider buying wholesale when possible. Buying in bulk usually means huge discounts on food and supplies, especially if you know they're going to be used.
Check for coupons and rebates. Much like any other product, pet food and supplies can be discounted with coupons and rebates. If you've ever sent a coupon offer or notice some deals online, take advantage of them! It might not be for the same products that you and your pet are used to, but that doesn't mean they won't work.
Know when to treat your pets. But with that said, it's perfectly fine to treat your pets now and then too. For instance, you could buy salmon and sweet potato dog food which is full of nutrients and antioxidants. If it's outside of your regular budget, it's still a good idea to switch up the food that your dog consumes now and then. This is because it can prevent your dog from developing food allergies and intolerances. However, you should always consult your vet and ask them if your dog can handle a change in their diet.
Consider generic brands. If you're looking to save a lot of money then you should consider buying generic store brands. While these may seem lower quality, you might be surprised to find that they're similar to branded options. For instance, store-bought pet food might have the same nutritional content as more expensive options. If there's really no difference outside of the price, then it makes perfect sense to buy the cheaper option.
Make your own supplies! Whether it's pet food, shampoo, or even cat litter, you could save a lot of money by making your own supplies. For instance, you could save money by making your own cat litter from things like shredded newspaper or even sand.
In short, put a bit more effort into your shopping choices and decisions if you want to save money. Between making your own supplies and signing up for coupons and discounts, you could potentially save a huge amount of money on pet ownership through smarter purchasing decisions.
Vaccinate your pet when needed
Vaccinations are an important part of pet ownership. They help to keep your pet healthy and will prevent expensive medical costs if they ever catch an illness. There are many veterinary clinics that offer vaccinations, and you might be able to find free vaccinations against certain kinds of diseases and illnesses. This will depend on the type of pet you own and its needs, but it's always worth consulting your veterinarian to learn more about your pet and its vaccination needs.
We hope that this article has helped you learn a bit more about frugal pet ownership. You don't need to spend a lot of money to keep your pet healthy, and making smarter decisions will lead to a healthier and happy pet.