22:
Rope isn't just the preferred material of sailors and hillbillies. In measured doses, it adds a charmed, rustic flair to any décor.  Here are our favorite rope pieces for your wall, floor and more.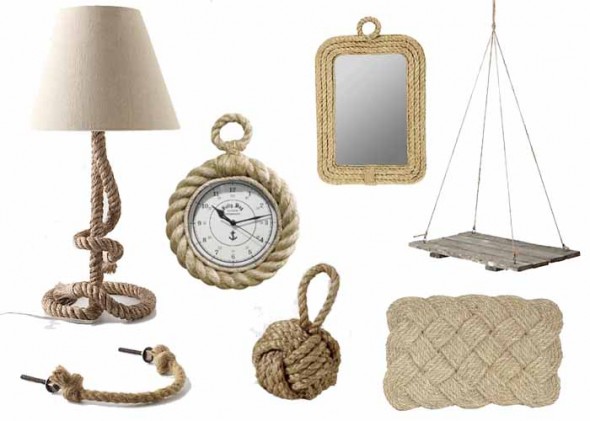 Lighting you'll want to lasso—the Riata Lamp from Anthropologie. $168.
If you paid attention during rope tying lessons in your Scouts days, then you can probably fashion one of these knotted doorstops yourself. For the rest of us, there's this version from Haus Interior. $50.
Terrain calls this the 'Suspended Crate Shelf.' I call it the 'Poor Man's Pot Rack.' $38.
This easy-to-hang rope mirror from QVC would look great in a small bathroom or entryway. $59.46.
Rope door mats, like this woven one from Brook Farm General Store, can take a beating and still look tops. $35.
As a child, I had a reoccurring dream that I married a lighthouse keeper. In this dream, there was most definitely a rope clock like this on the wall. $80.99 on Amazon.
These loose-form rope handles would look right at home on a whitewashed dresser. $12 each from Anthropologie.
[ad#ad-5]