29: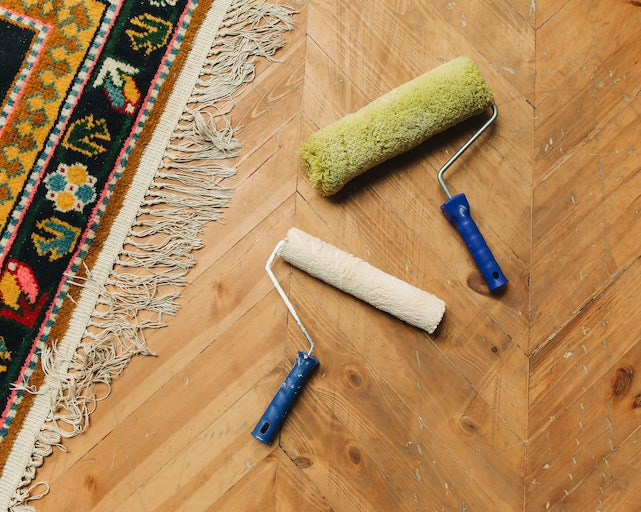 Image Pexels CC0 License
Spring is here, and it is not just the perfect time to clean your home from top to bottom; it is also the ideal opportunity to refresh your interior décor. While giving your home a deep clean is an excellent way to make it sparkly and like new, refreshing the décor goes beyond this and helps to breathe new life into your living space. Although thoroughly cleaning your home is an inexpensive way to keep looking at its best, redecorating can often be seen as a costly exercise. If the cost of refreshing your home's interior is putting you off making this change, don't worry. It is possible to spruce up your home and give it a new look without spending a small fortune. Thinking outside the box and introducing some innovative ideas will get your home looking better than ever without you spending all your cash.
Are you keen to get your living space looking fantastic by refreshing the décor to create an exciting new look? If so, you will find the following tips help you to revamp the look of your home and make it look expensive without overspending:
Create an Accent Wall
When most people think of refreshing their home's décor, stripping it back to basics and starting all over again usually comes to mind. However, redecorating every wall in your home would be an expensive task. The prohibitive cost of decorating every wall surface will likely put your makeover project way over budget before you have barely begun. But it is possible to revamp your walls and make them look entirely different without going over budget.
Creating an accent wall in each room will get your living space looking like new in no time, and the great news is that there are many accent wall ideas for you to try. Walls that have a prominent feature are often chosen as an accent wall. You may choose a wall with a fireplace as your accent wall, as this is a popular choice. Alternatively, you may want to select the wall your bed is against as your accent wall. Simply choose the wall that you believe will deliver the most visual impact. Next, you need to decide on what you will use to make a feature of the wall. You may choose to paint it with a bold color, add a statement print wallpaper to the wall, or use wood planks to create a paneled effect. Each of these options can elevate the look of your living space quickly and easily.
Adding an accent wall to each room is an excellent way to save time and money, helping your home look better with minimal effort.
Give Your Floors a Makeover
Your walls may be the most prominent space to decorate, but your flooring choice is equally important. Flooring is often overlooked by homeowners when decorating. However, your home's floor surfaces are subjected to so much every day. From dirty feet trampling over them to foods and drinks spilled upon their surface, your home's floor surfaces are one of the hardest working areas of your property. Your flooring also strong influences the finished look of a space, meaning it deserves attention in its own right. Unfortunately, replacing carpets, tiles, and wooden floors can be extremely expensive. But that doesn't mean you must let a worn-out floor surface spoil your plans to refresh your home. With help from some clever alternatives, your floors will look in great shape quickly.
If you no longer like your carpet but do not want to spend money replacing it, you have a couple of options to choose between. Firstly, you could pull up the carpet, remove it, and then restore the floorboards underneath. Sanding down the floorboards and painting them is often far cheaper than installing a wooden floor. Alternatively, you may wish to buy a large area rug and use this to create a focal point on the floor.
Sometimes, showing your existing carpets or wooden flooring a bit of attention is all that is needed to get them looking like new. Simply getting carpets shampooed to remove stains and restore the color can make a significant difference. While wooden floors can be given a new lease of life with repairs to remove scratches and dents. Either of these options can help to improve the appearance of your flooring with ease.
Introduce Accessories
Refreshing your floors and walls offers a surefire way to improve the appearance of your home. However, it is the finishing touches that will complete the transformation of your living space. Introducing accessories into your home is a great way to enhance the entire look and help to make a true interior design statement. Selecting some accent colors that complement and contrast with your wall and floor color will ensure that the entire interior design scheme is brought together as part of your home's refreshed new look.
This final stage of your home refresh does not need to cost you a fortune. The great thing about decorative accessories is that they can be as expensive or as cheap as you like but will still contribute to the overall visual impact of the room. There is no need to lavish cash on designer mirrors and expensive ornaments. You could add texture with the help of a few throws on your couch and new covers for your pillows. Texture brings layers of depth to the room, helping to make your interior design scheme look both interesting and attractive.
Sometimes, simply switching around ornaments and artwork you already own between rooms is enough to refresh the appearance of your home. If you do want to try adding some new accessories to your home, look no further than your local thrift store or garage sale to find items you can repurpose to create a decorative touch for your rooms.
After working on getting your home redecorated and refreshed for less, you will be ready to sit back, relax and enjoy your beautiful new space.