20:
Target is already applauded for its fun high-fashion collaborations, but they've been kicking it in the home department lately as well (Exhibit A). They're partnering with luxury retailer Neiman Marcus this holiday season, offering up a pretty awesome assortment of gift-worthy décor from the likes of Caroline Herrera, Rag + Bone and Rodarte. Here are our favorites.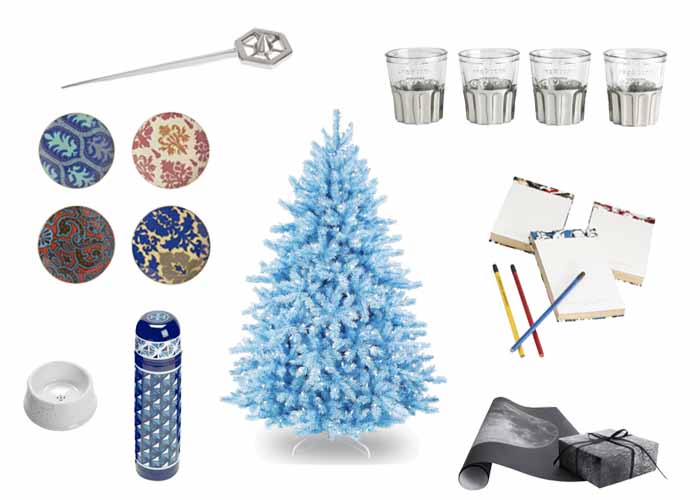 You probably can't afford to buy your best friend a dreamy Rodarte cocktail dress, but whatever you do get her should be wrapped in this trippy Rodarte moon paper. $3.99 for 4 oversized sheets.
These colorful Tracy Reese dessert plates would turn even the blandest store bought pie into something glamorous. $19.99 for a set of 4.
This Caroline Herrera stationery set has "mom" written all over it. $9.99.
The Oscar de la Renta dog bowl: Because dogs just know when they're lapping up water from something unstylish. $14.99.
If looks could kill, this stunning Eddie Borgo letter opener would get you right in the gut. Seriously though—this functional desk décor should probably be handled with care.  $17.49.
Normally, the Tory Burch logo makes me kind of nauseous, but even a hater can't hate on this undeniably cute thermos. $12.49.
The perfect last-minute gift for your fashionable friend who likes to drink: nickel-bottomed Rag + Bone shot glasses. $9.99 for a set of 4.
[ad#ad-5]