10:
We're wild about the interior design of the Ace Hotel chains, as covered in our previous Get The Look: Ace Hotel New York. Last time, you saw us recreate a New York Ace bedroom. This time, we're covering the lobby of the Ace in Palm Springs, top notch style for any living room.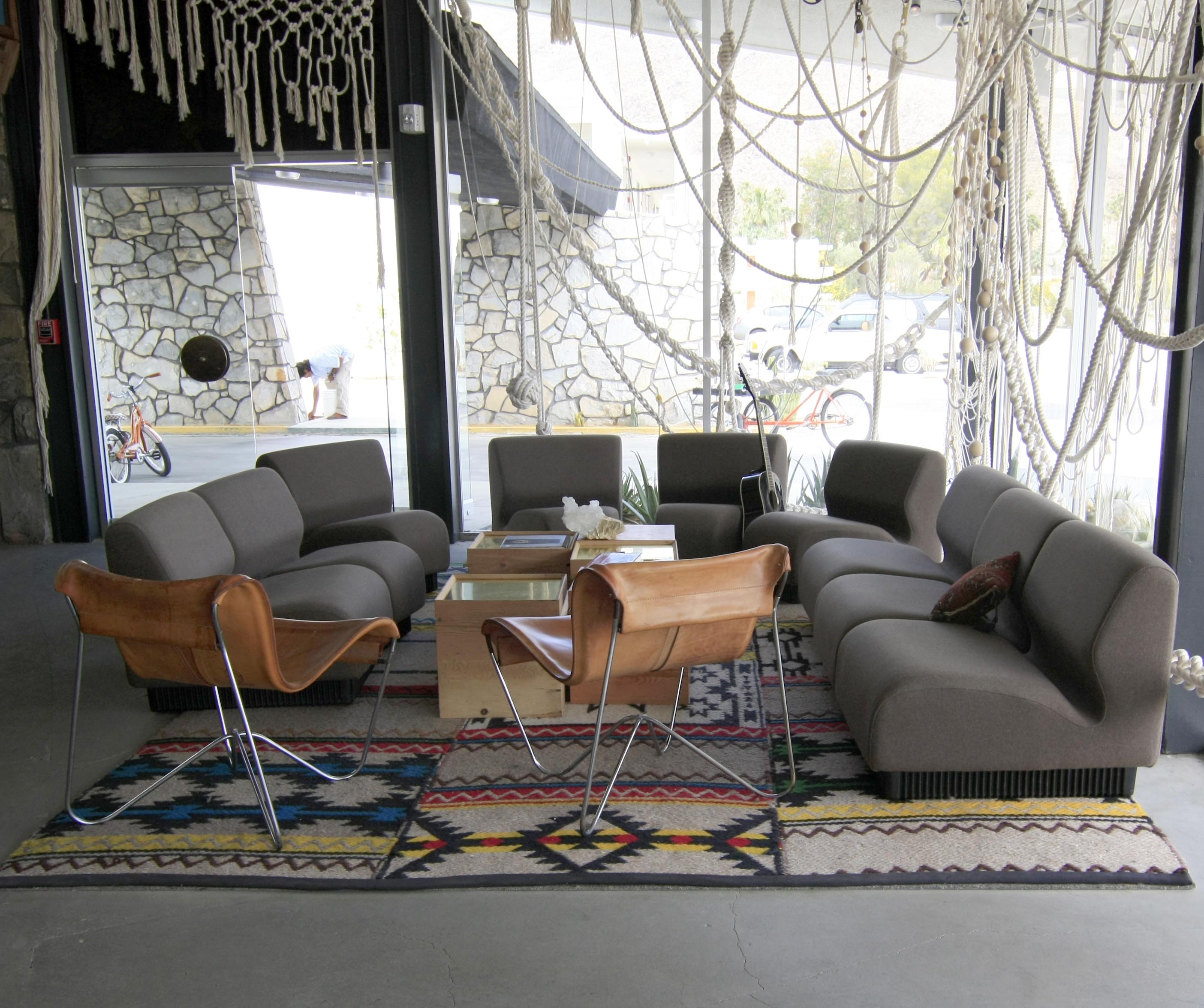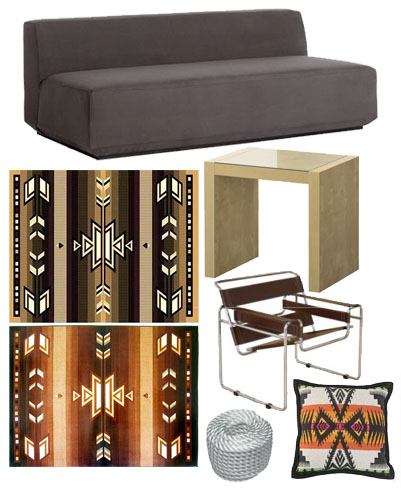 West Elm makes an excellent armless sofa and sectionals in natural colors and fabrics.
Layering small rugs in various colors and textures is key. Overstock carries a wide selection of southwestern style rugs in bright and muted colors.
Try putting 2 or more of these simple side tables from Ikea side by side in place of a coffee table.
This handsome chair is actually a faithful knockoff of the Wassily Chair, originally designed by Marcel Breur in 1925.
These Pendleton pillows from Urban Outfitters are a nice touch, possibly used in a separate room to keep the theme throughout the house. Anything by Pendleton is well made and usually has a high price tag, so take advantage of the sale!
If you're into diy projects, try your hand at replicating this theatrical rope design by costumier Michael Schmidt, with rope from home depot. Below, a better view of how it was done, looks like quite a few ceiling hooks are mandatory in getting the look.
Looks like the cedar chest we featured the other day is also in use at the Ace! See the slideshow and full story at Wallpaper*

[ad#ad-3]