31:
Another great example of arranging picture frames is this hallway in legendary Robert Evans' hollywood regency home, producer most famous for his work on Rosemary's Baby, Chinatown, The Godfather, and Love Story, and subject of the documentary The Kid Stays in the Picture. A space that would normally be overlooked becomes a grand entrance and an homage to one's family, friends and personal achievements.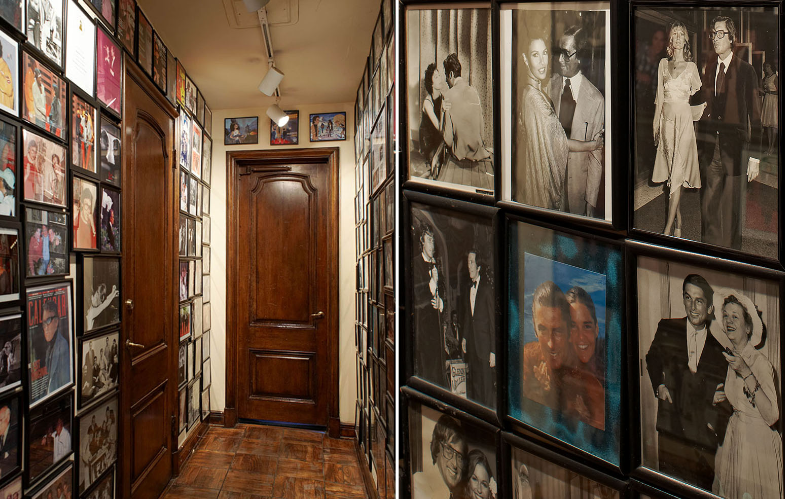 See the rest of the house tour @ New York Times T Magazine
See my coverage of The Shining for more photo arranging ideas!