06:
Check out our coverage of opening night at Housing Works' Design On a Dime, the annual interior design benefit show at the Metropolitan Pavilion in NYC. New York's hottest designers are invited to create Ikea-style rooms, but with much cooler furnishings and accessories. Everything is marked down by up to 50%, all proceeds going to a good cause. If you have a chance, stop by 125 West 18th on their last day, but hurry! Stuff sells out like crazy.
This room design by Miles Redd feels Lichtenstein-inspired.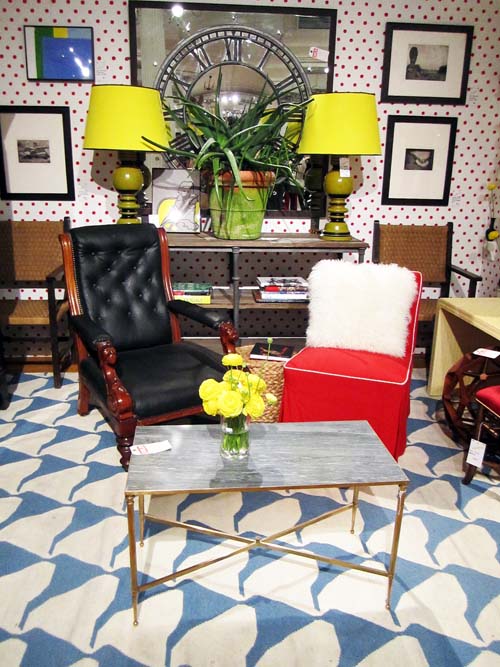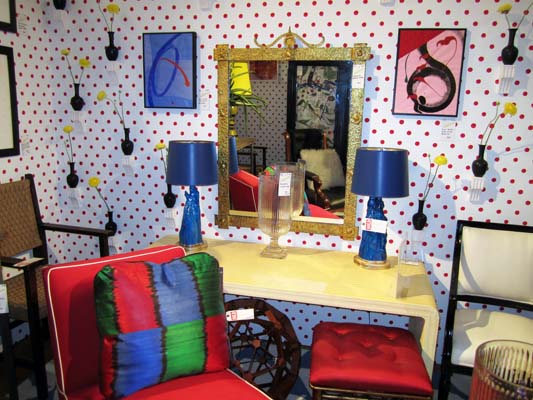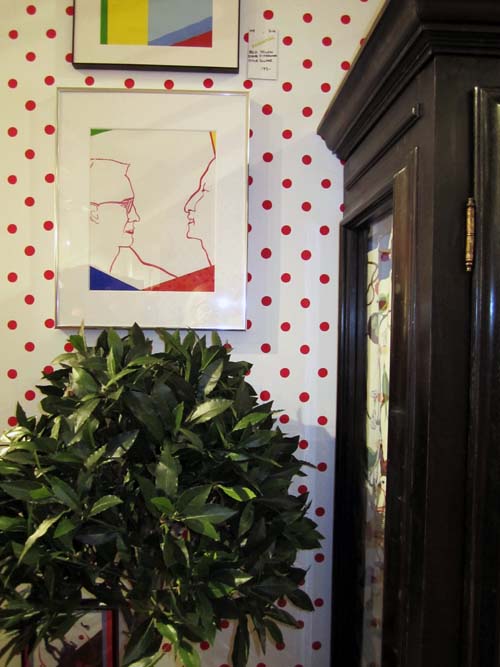 (framed prints and paintings above, $175-200 each)
Room by Lara Spencer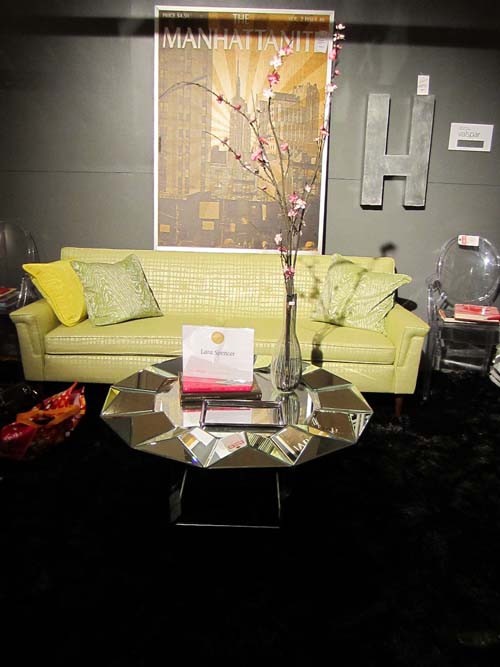 This trio of painted wood stockings from Lara Spencer, $125.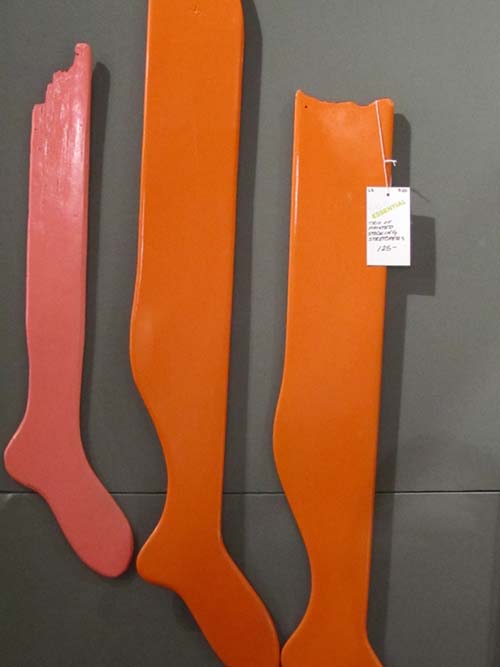 Photos of dead Osama? Who needs 'em! Get your Bin Laden, Gaddafi, Saddam Warhol-ized, $350 each.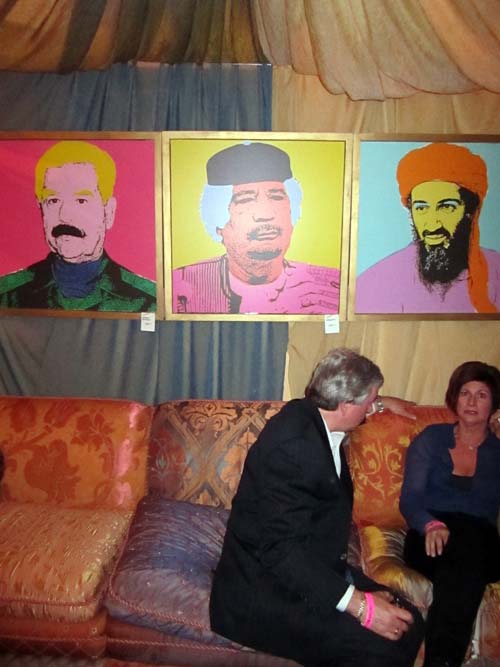 Room inspired by Spongebob Squarepants, courtesy of Nickelodeon.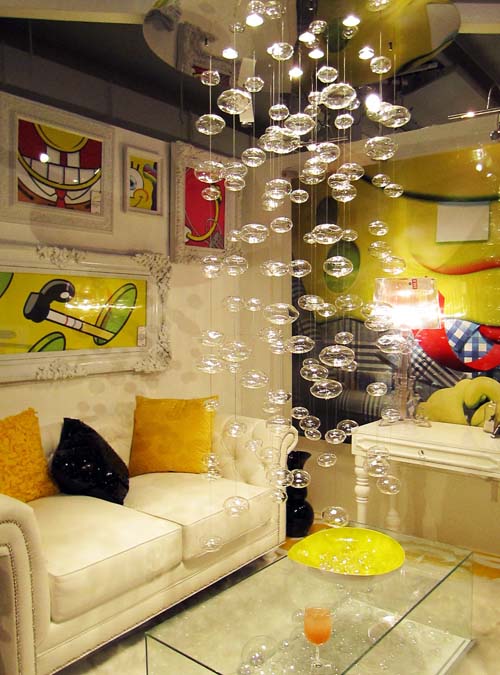 Design by Franck Hodelin & Company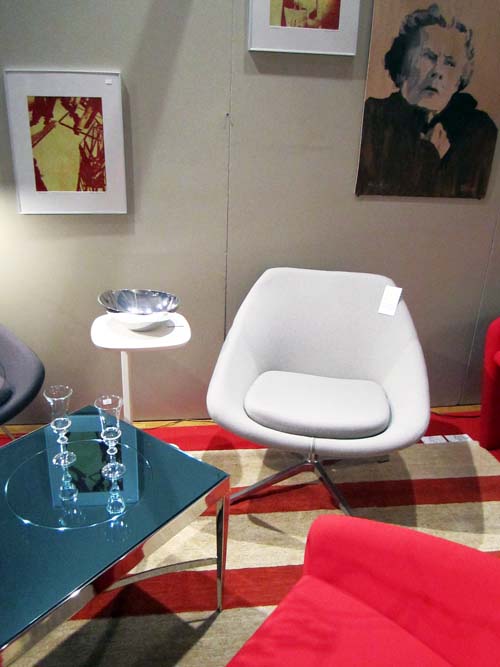 Stay tuned for more photos and inspiration this weekend!
[ad#ad-5]